20 more jobs to be nationalized
Read 260 times
Comments::DISQUS_COMMENTS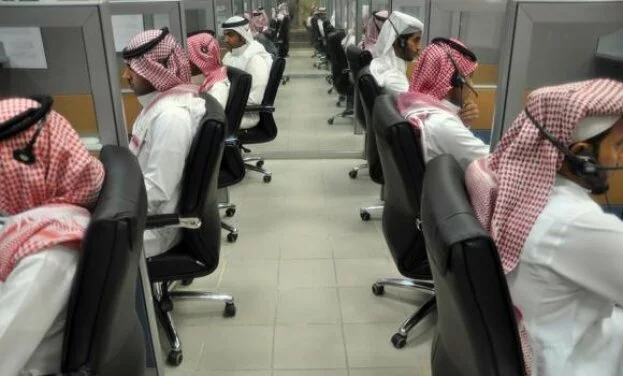 Authorities have taken steps to nationalize more jobs in travel, tourism and hotel industries, petrochemicals, carpentry and plumbing sectors as part of efforts to reduce the number of unemployed nationals.
The Technical and Vocational Training Corporation (TVTC) said Saturday it was increasing the number of professions slated for training-cum-employment program to 90, adding 20 new professions.
"The move aims at creating more job opportunities to Saudis after providing them with necessary training," said Fahd Al-Otaibi, spokesman for TVTC.
Ali Al-Ghafees, governor of TVTC, said expats take about 81 percent technical and professional jobs. "We are trying to replace these expats with Saudis."
Talaat Hafiz, secretary-general of the media committee for Saudi banks, estimated the unemployment rate among Saudi men at 11.7 percent. "There are more than 600,000 job seekers," he told a forum in Jeddah.
During the last three years the Labor Ministry and Human Resource Development Fund have succeeded in creating over 700,000 jobs for Saudis.
The Hafiz program helped in developing a database of unemployed Saudis, Talaat Hafiz said, adding that the number of Saudi men and women registered with the program for receiving unemployment allowance reached 1.4 million.
Al-Otaibi emphasized his organization's readiness to provide training to Saudis for the various professions required by the job market. "We have selected the new professions for training not on a random basis but after realizing the market needs."

He said studies have also confirmed the importance of these professions in raising the Saudiaztion rate. "We have signed more than 30 agreements with businesses to provide joint training to interested graduates and individuals."
The TVTC has established partnerships with companies operating in technical and professional fields to train its graduates in the private sector, the spokesman said. "Our training programs match the needs of the job market," he said, adding that most training programs end up with employment.