459 illegal foreigners arrested in crackdown
Read 299 times
Comments::DISQUS_COMMENTS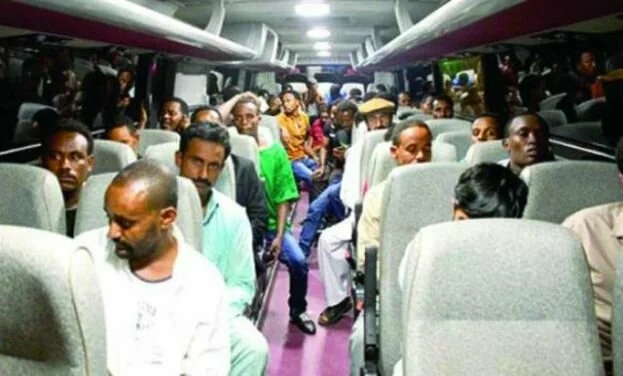 Riyadh: In a major operation on Sunday, the police arrested 459 expatriates of various nationalities, including 36 women, who violated the country's labor regulations. Among those arrested were two Yemeni beggars, who were carrying fake Saudi identity cards.
The police raids were conducted on the orders of Riyadh Gov. Prince Turki bin Abdullah. The authorities here also hope their actions will reduce crime in the region including theft, sorcery, cupping therapy and brewing liquor.
The operations were carried out in the district of Manfouha. The police combed construction sites, abandoned buildings, market places, malls and streets for child beggars and people staying illegally in the Kingdom. The raids were carried out over 24 hours from dawn on Sunday.
According to a police official, most of those arrested were people who overstayed their Haj or Umrah visas and were trafficked into the capital from Jeddah. In a separate operation at the weekend in Riyadh, the police also arrested 400 violators including 59 beggars who were operating near traffic lights. Most of the beggars were foreign nationals and included children, women and men.

Begging increases in the Kingdom during the Haj season and holy month of Ramadan when it is customary to give charity. The government deports expatriates and sends citizens to rehabilitation programs run by the Ministry of Social Affairs.
Related items
Saudi Prince Alwaleed bin Talal to donate entire $32bn fortune to charity
Send off ceremony of Mulky station police staff
Sniper shoots suspect in Dallas Police headquarters attack
Sexual assault accused arrested from Wenlock hospital