Emirati jobseekers' mindset 'changing slowly'
Read 133 times
Comments::DISQUS_COMMENTS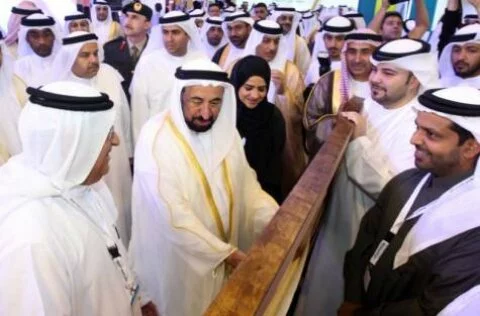 Sharjah: While the private sector employment rate for Emiratis may be increasing over the years, increasing the Emirati workforce in a number of private sectors, including the insurance industry, remains a challenge, Gulf News has learnt.

This was discovered during the opening of the 17th National Career Exhibition at the Expo Centre in Sharjah, which was inaugurated by His Highness Dr Shaikh Sultan Bin Mohammad Al Qasimi, Member of the Supreme Council and Ruler of Sharjah, and will focus on recruiting more Emiratis in the insurance industry this year.

The exhibition aims to offer the private sector a platform to assist the government in helping integrate UAE nationals into the country's workforce and is currently showcasing hundreds of jobs and training opportunities in almost all sectors.

Many young job seekers present at the event were on the look-out for job opportunities in the government sector and government-owned companies in view of the benefits they offer in terms of shorter working hours, holiday entitlements and higher salaries. However, some have started to consider the private sector.
 
Gulf News spoke to Majid Al Merri, Director of Government Communication at the Government of Sharjah Directorate of Human Resources, to see if Emiratis have begun to lean more towards private sector companies. He said that the results have been positive but there's still more to be done.

"Since we play a big role in getting Emiratis trained and hired, we've witnessed a shift in their mindset and some willingness to join private sector companies, and since these companies have been welcoming them and offering them attractive salaries, along with other benefits, many were quickly convinced and took up these jobs."

Al Merri said many Emiratis ended up working for banks, "but when it comes to other industries, the rate is still low, especially with the insurance industry. We hope through these exhibitions they can learn more about other sectors and what they offer".

Raising the issue of Emiratis not willing to consider a job with an insurance company, Zainab Yousif, a recruitment specialist at Orient Insurance, said. "There's always the halal and haram argument that breaks in."
With only 23 Emiratis working in their company, Zainab said they are looking forward to doubling that amount through the exhibition.

"Many Emiratis avoid working in insurance companies for religious reasons. There's a huge misconception that the money they will be getting will not be halal, but this is not true because an insurance company operates similar to banks."

She also said that many Emiratis did not get a chance to learn about this industry, whether in school or university "which also explains their lack of interest in the sector".

"We are here to raise some awareness about the nature of the insurance business and also give them a chance to join us. We are taking it upon ourselves to train them from the start and develop their skills in this field," said Onood Al Marzouqi, HR department assistant manager at Orient Insurance.

Several private sector companies participating in the three-day Career Exhibition revealed that, with continuous government efforts to Emiratise the job market, Emirati applicants were being prioritised during recruitment processes at their companies even if they have zero experience.

Fahd Khalaf, Emiratisation manager, Human Resources, said they've had to launch flexible working hours for students and housewives in order to attract Emiratis
"We achieved 41.25 per cent of our Emiratisation in 2014 with more than 200 Emiratis hired."

Speaking to some young Emirati job seekers at the event, none seemed to be interested in the insurance industry, however they were keen on applying to private companies.

Fatima Nasser, a grade 12 student from Ajman, said: "I want to continue my higher education and then join a private company because I will be taking the job more seriously there and I'll have more responsibilities."
Hamda Hassan, also a grade 12 student interested in gaining international experience, said, "Today I applied to almost all the banks because I believe there's more opportunity to grow and gain more experience in the private sector, and the work is usually taken very seriously."

Fatima Al Shamsi, a young Emirati searching for a job without a stated preference for any particular sector, said she was still looking around and would not mind taking up any job as long as the working hours were short.
The 11th International Education Show is also taking place alongside the National Career Exhibition and features many higher education institutions from all over the world until Friday.