Dense layer of fog blanketed most parts of the UAE
Read 118 times
Comments::DISQUS_COMMENTS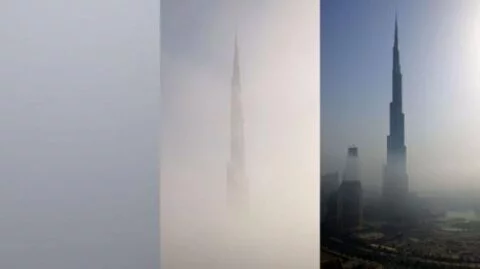 Dubai: A dense layer of fog blanketed most parts of the UAE early Tuesday morning, causing visibility on roads to drop below a kilometre.

The fog later cleared up, although the Dubai Police had advised motorists to be extra careful while driving to prevent road accidents.

"Kindly take caution while driving due to fog on the highways," the police said in its official Twitter account on Tuesday.

The fog over Al Ain had dropped visibility to 800 metres, while the lowest temperature recorded early this morning was 15 degrees Celsius.

UAE residents can expect a "partly cloudy weather" today until Thursday, but "relative humidity" levels will likely increase during the night and early morning, according to the UAE National Centre of Meteorology and Seismology (NCMS).

There won't be any strong winds or rain today and the maximum temperatures in the UAE's internal areas will hover between 30 and 34 degrees. Minimum temperatures will be between 14 degrees and 21 degrees.

The fog cleared later in the morning.

"The amount of clouds will increase at times over islands, and northern areas. Light to moderate winds in general, freshening at times to west. The relative humidity will increase during night and early morning times over some coastal and internal areas, with a chance [of] fog formation," the NCMS said in its weather advisory for Tuesday.
Related items
City of gold to get its shine back
Dubai Crocodile Park construction work to begin next month
Tropical storm to hit Oman in next 24 hours
Dubai ranked as world's second most important shopping destination