Dubai woman says loan sharks are making her life miserable
Read 189 times
Comments::DISQUS_COMMENTS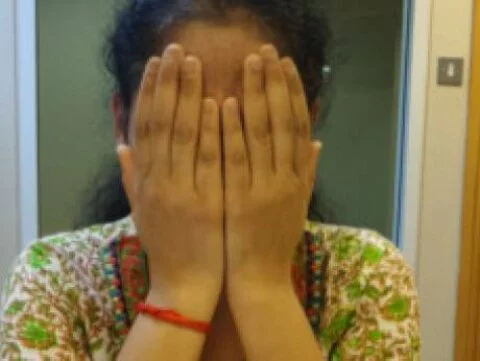 Dubai: A Dubai woman says loan sharks are making her life miserable after her husband - who borrowed money using her name several years ago - abandoned her.

Vijayalakshmi, 44, from Kerala's Alleppey district in India, says she is now in limbo with no money, no job and no other means to clear her husband's debts and return home to her parents.

"The only thing left for me to do now is to surrender myself and go to jail for someone who misused my trust and faith," says the mum of two who lost her Dh10,000 job she had for a decade in December 2013. She says this was after bank officials and recovery agents began frequenting her workplace.

"After I lost my job, I couldn't find another due to the number of cases registered in my name. I even cleared one big loan by paying almost Rs4.5 million (Dh265,000) in India by arranging funds from the family but there were still too many debts I had to clear. My husband who promised me all along that he would pay me back, in the meantime, left without a trace one fine day. Today I have no clue about his whereabouts and the money lenders continue to harass me," says Vijayalakshmi, an electronic engineer who moved to Dubai in 1996 after marriage and began working in a Dubai-based trading firm. According to her, problems began when her husband's building materials business went bust in the recession. "He had taken a lot of money from many people, but unfortunately he couldn't pay them back in time. The lenders trapped me by bouncing my cheques," says the woman who has now filed for divorce after staying estranged from her husband since October 2011.

"Now neither can I travel anymore and nor can I take up a job. I lost the job I had in the interim," says Vijayalakshmi who has been living with a friend in a shared accommodation on charity and handouts. She still owes a man Dh70,000 and says she has at least one case registered in her name.
Related items
Woman wants to marry gangster Abu Salem: Moves court
Newly married woman dies due to pneumonia
Woman with two children burnt to death in Kasargod
Woman sets ablaze self, child at Kanjikkuzhy