Fire broke at Parliament complex: Home Ministry seeks report
Comments::DISQUS_COMMENTS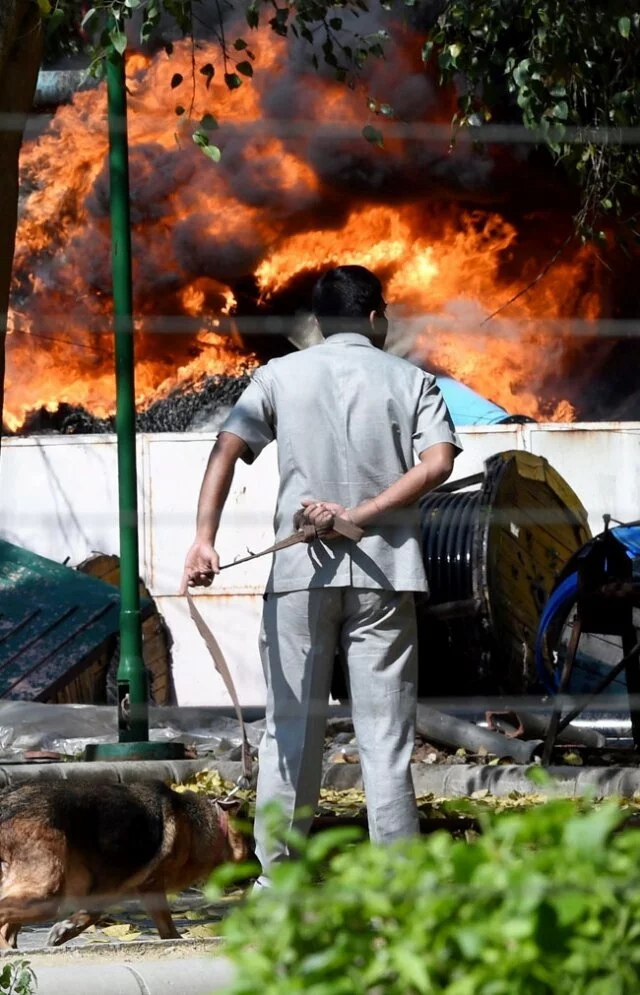 New Delhi: A major fire that broke out in the AC plant of Parliament complex on Sunday afternoon has been doused completely. There was no immediate report of any casualty.

"Fire broke out in all the three units of the air-conditioning plant installed in an open park near the reception area outside gate No.8 of Parliament," chief fire officer AK Sharma told IANS.

Delhi Fire Service Chief AK Sharma said prima facie it appeared to be a case of negligence as laid down safety norms were not followed in the maintenance work.

The fire department got a call at fire at 2:21 pm and ten fire tenders were rushed to the spot immediately to bring the blaze under control. There were no injuries, fire officials said.

"We had got a call at 2:21 pm following which 10 fire tenders, including two hydraulic platforms under the supervision of a deputy chief fire officer were rushed to the spot and it was brought under control by 2:40 pm. By 2:50 pm, it was completely doused. I can confirm that there is no fire and there is no injury to anybody," said AK Sharma (Director) Delhi Fire Service.

Soon after the incident, President Pranab Mukherjee expressed serious concern over the fire in Parliament complex and asked for an urgent enquiry. Home Ministry has also sought a report on the incident.

Police said that they will enquire into the cause and circumstances of the incident and responsibility will be fixed.

"We have initiated an enquiry into the matter. We will look into all aspects including the cause and circumstances of the fire and take action against those found responsible," Joint Commissioner of Police (New Delhi) MK Meena told PTI.

"The cause of fire was welding which was going on for some maintenance work. Since the Parliament is currently not in session, maintenance work was going on at the AC plant and the sparks caused by the welding led to the fire. There is an AC plant room in the open, its PVC material coating, insulation had caught fire," said Sharma.

"It is a subject matter of investigation whether safety measures were put in place or not. Prima facie it seems that precautions were not taken. My job was of the respondent. Now it is up to the police and Parliament authorities to probe it," said Sharma.

Police and security personnel quickly cordoned off the area as onlookers and media crew flocked to the high-security zone in the heart of the national capital.

Sharma said that there was no delay in responding to the fire as Parliament House is a sensitive area. One fire engine remains stationed inside the Parliament complex. Our men were informed through wireless message and the fire tender was instantly at work. In addition to this fire tenders were rushed from our Rakabgunj and Connaught Place fire stations.

A huge cloud of smoke was seen billowing out of the complex in the high security area in the national capital.






 






Related items
Man sets himself on fire on Japan bullet train, dies
Priest ends life by setting himself afire
Diesel tanker rolls down the road catches fire: no causalities
Shops gutted in fire in Manipal