Ceasefire violation : PM is monitoring situation, says Rajnath
Comments::DISQUS_COMMENTS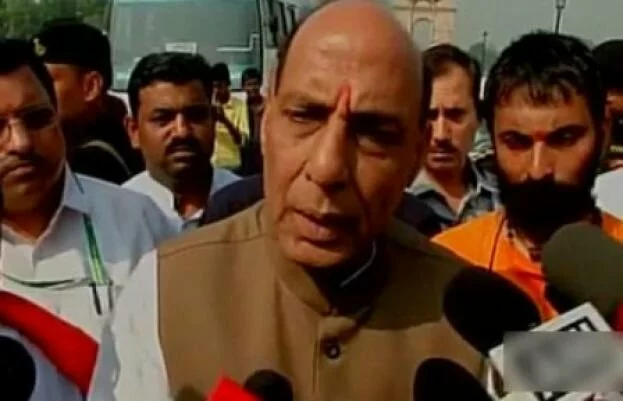 New Delhi: Home Minister Rajnath Singh on Thursday said Prime Minister Narendra Modi was keeping a close watch on the situation on International Border as Pakistan forces continued shelling civilian areas in Jammu and Kashmir.
 "PM is constantly aware about what is happening and is keeping an eye on it," said the Home Minister.
 Talking about whether the PM would make a statement on the situation or not, he said: " PM doesn't need to say anything on this as our BSF jawans are giving a befitting reply."
 Prime Minister Narendra Modi is reported to have given the security apparatus a "free hand" in dealing with Pakistani troops, a brief that was picked up by Home Minister Rajnath Singh when he asked the Border Security Force to return Pakistan's firing with full force.
 "Everything will be sorted out soon," Modi said when asked about the ceasefire violations, one of the worst since India and Pakistan signed a ceasefire agreement in 2003.
 At least seven people have died and over 30 injured since Monday in the latest violation in Jammu and Kashmir, forcing thousands of residents in the border areas to take shelter in Army camps and other places. Reports said at least 15 Pakistanis were killed in retaliatory fire by Indian troops.