Documents reveal Nehru govt shared information on Netaji with Britain's MI5
Comments::DISQUS_COMMENTS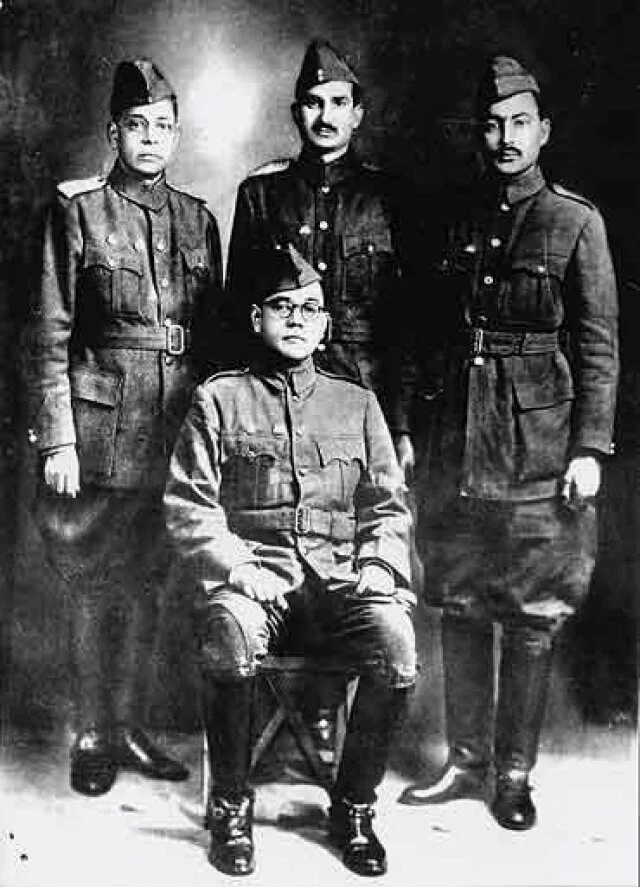 NEW DELHI: Not only did the Nehru government snoop on Netaji Subhas Bose but also shared confidential information with British intelligence agency MI5. Recently, declassified documents reveal India's Intelligence Bureau shared with MI5 a letter between close Netaji aide AC Nambiar and nephew Amiya Nath Bose acquired through "secret censorship" and even sought more information on the subject.

The MI5 documents have become public at a time when Indian secret documents reveal that the late PM Jawarharlal Nehru had authorized surveillance on freedom fighter Netaji Bose's family including nephews Amiya Bose and Sisir Kumar Bose.

In a letter written on October 6, 1947, IB official SB Shetty sought "comments" of MI5 security liaison officer KM Bourne posted in Delhi referencing a letter written by Nambiar to Amiya Bose on August 19, 1947. "The attached is a letter dated the 19.8.47 from AC Nambiar, Limmatquai 80, Zurich, Switzerland to Amiya Nath Bose, 1 Woodburn Park, P O, Elgin Road, Calcutta. The letter was seen during secret censorship and was passed on. We should be grateful for your comments on the letter," the note said.

In response, Bourne forwarded Nambiar's letter enclosing his request for further information to MI5 director general the next day itself. Dated October 7, 1947, Bourne's letter says, "Any comments you may make on this letter will be appreciated." The letter could be about Bose's wife and daughter though the context is unclear.

Two letters, written just months after India's independence, are part of 2000 pages of MI5 declassified documents that were made public last year. The documents were accessed by author Anuj Dhar who has spent 15 years researching Bose.

They raise serious questions about the confidentiality of Indian intelligence documents and the security establishment's doubts over Bose and his links with the Axis powers Germany and Japan. Both nephews Amiya and Sisir, sons of Sarat Chandra Bose were on surveillance, according to the documents.

Only 10,000 of the 70,000 pages of the voluminous records were made public three months earlier.
Related items
India loses to Spian 1-4 in Europe Hockey Tour
India-born Sundar Pichai is the new CEO of Google
Pakistan rules out inviting Jammu and Kashmir Assembly speaker
Pak cricketers needs to play India if they want to perform under pressure says Inzamam