Indian origin researcher helps develop mini heart on microchip
Published in

Health
Comments::DISQUS_COMMENTS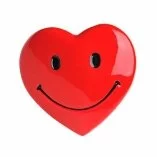 An Indian-origin scientist with the University of California at Berkeley has helped grow a viable, pulsating heart on a microchip.
With the help of tissue created from stem cells, researchers can predict if a certain medicine will have an adverse effect or how much dosage a patient needs. It is the latest human organ - after a lung, a liver and a piece of intestine - replicated under laboratory environment.
If this method works, it will replace animal models that do not mimic human responses, according to the researchers. "Many times doctors and researchers fail to predict a response to a certain drug or medicine because of the inaccuracy of the models used, like mice, that don't have the same reactions as human tissue," Anurag Mathur, lead author of the study and post doctoral fellow at UC Berkeley, was quoted as saying by Xinhua. The study was published by the journal Scientific Reports.
The tiny heart, which is hardly the width of a human hair, was created with human-induced pluripotent stem cells that can form many different types of tissues. These cells, once tricked into forming heart tissue, were grown around a special silicon microchip with cell and media channels that mimicked the heart's blood vessels. Feeding this bionic heart a mix of nutrients to keep it alive, researchers could then make the heart beat and work for up to a month.
"We were able to run multiple tests during this period, so we proved that this can be a viable solution to replace animal models," Mathur said. "It began beating only 24 hours after being developed at a normal rate of 50—80 beats per minute." Drug screening using this device could not only save lives, but also millions of dollars due to the high cost of calculating the approximate dose needed for patients with heart conditions.
Researchers see the future of medicine as completely personalised, thanks to such organs-on-a-chip. All it takes will be a sample and the patient then will be able to have his or her heart modelled in a lab with all the tests done.
"Doctors will be able to predict how certain drugs react on specific patients, thus preventing many illnesses and loss of valuable time," Mathur said, adding that "I see this happening in five years in most of the doctor's offices."
Related items
China wishes to combine 'Make in India' with 'Made in China'
Shocking: More than Quarter of the world's poor live in eight Indian states!
Volvo S60 T6 India launch on July 3, 2015
India crush Bangla by 77 runs, avoid whitewash
Obama reaches out to Muslims at Iftar dinner
Latest from
Oriyan Tunda Oriyagaapuji celebrates successful fifty days
Sulya: Admission denied to six students in Government College, students go on hunger strike
Youth Congress celebrates Kripa Alva's victory with Anganwadi children
Journalist's confluence to be held in Mangaluru by Karnataka Journalist's Union
Kerala Plans Law Against Superstition