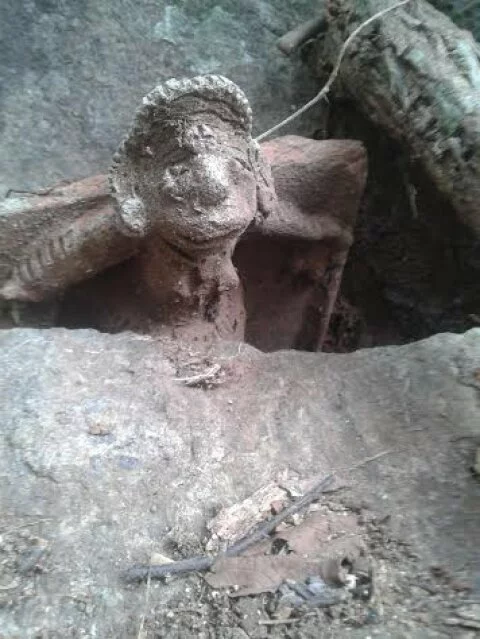 Ruins of ancient temple found in Bantwal
Bantwal: Ruins of an ancient temple was found in the thicket in Kedage near Allipade in Devasya Padoor village here. The statues like sculptures are attracting curious people towards it. As per experts these remaining are of the temple of Brahma Baidarkala (Garody).

Aitappa Bangera, a local resident found the ruins of the temple while he was cutting grass in the forest. He had notices Paape (face) made of mud, Kadtale (sword) and Manigante (bell). During holy questioning (Ashtamangala prashne) it has been learnt that there was a temple of Koti Chennaya (Garody) in this place.

As the news spread in the region, locals and other people coming to the spot to have a look at the ancient holy monuments. The locals are now planning to build a temple in this place with the help of local authority.