Twist in Nano : Tata Nano Twist XE to Launch Next Month
Published in

Automotive
Comments::DISQUS_COMMENTS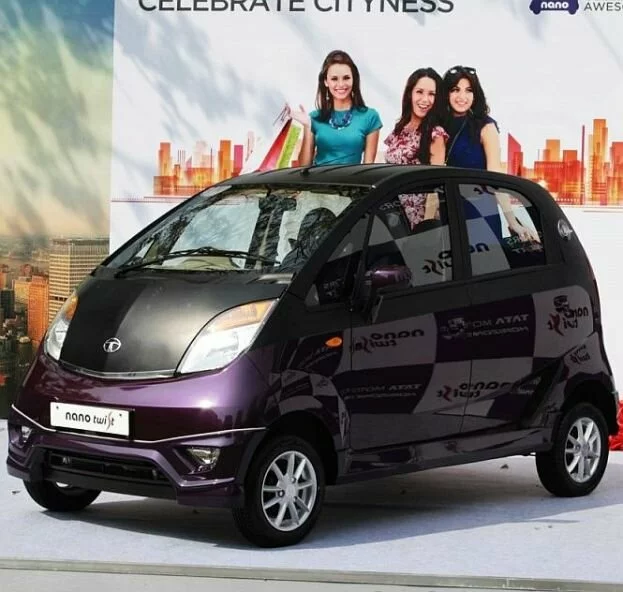 Nov 7, AI : On December 2014, the Tata Nano will be available in new trim, the Nano Twist XE. This trim will be the base trim, and the current lower-specced Nano CX and Nano LX trims will be discontinued; the Twist XT trim will be retained.

This means the Tata Nano will now be available in two trims - base Twist XE and top-end Twist XT. This also means that the Tata Nano, henceforth, will be available with power steering in all the variants. 

This is basically a shuffling of the trim levels without too many changes to the car. Cosmetically, this Twist XE trim will have to do with black bumpers and no wheel caps. Good news is, it comes with power steering. The steering wheel is bigger, and there's also a new instrument cluster that has a trip meter and displays fuel economy, distance to empty, and digital clock. Other features and equipment have been carried over from the current Nano CX trim.

The Tata Nano Twist XE will be available in three colors, silver, gold and white.
Related items
Tips to protect your leather items during monsoon
Your shoes reveal your personality
Your style guide to prep for college
Learn how your 7 chakras are influencing your life!
Effectively manage the space in your refrigerator