Amitabh Bachchan to open IFFI 2014, Rajinikanth to receive centenary award
Published in

Entertainment
Comments::DISQUS_COMMENTS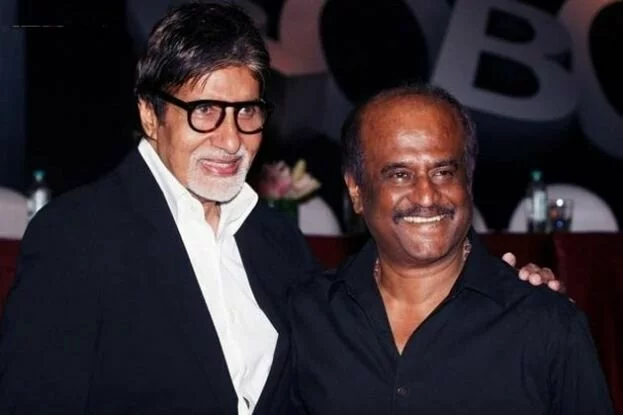 New Delhi: Two legends of Indian cinema - megastar Amitabh Bachchan and superstar Rajinikanth - will share the dais at the opening ceremony of the 45th International Film Festival of India (IFFI) to be held at Goa Nov 20-30.

Newly-inducted Minister of State, Information and Broadcasting Rajyavardhan Singh Rathore Tuesday announced that Amitabh will attend the fest as the chief guest, while Rajinikanth will be conferred with Centenary Award for Indian Film Personality of the Year.

"IFFI 2014 would provide opportunities to showcase the variety of the festival in its various formats to facilitate co-operation in the film sector," Rathore said in a statement. The fest would screen 179 films from 75 countries across different categories which include World Cinema (61 films), Masterstrokes (11 films), Festival Kaleidoscope (20 films), Soul of Asia (7 films), Documentaries (6 films), and Animated Films (6 films).

Besides, the Indian Panorama section would include 41 feature and non-feature films. The northeast being the focus region of the festival, IFFI 2014 would be showcasing 7 films from there. "The President" directed by Mohsen Makhmalbaf will be the opening film of the fest, while "The Grandmaster" by Wong Kar-wai, who will receive the lifetime achievement award, would be the closing film.

Retrospective sections on Gulzar and Jahnu Baruah, special homage films on Richard Attenborough, Robin Williams, Zohra Sehgal, Suchitra Sen, and special tribute to Farooq Sheikh would be other attractions this year. A special section of films that focus on dance, personality based retrospectives, and Masterclasses/workshops would also form a part of IFFI 2014.

 


Tagged under
Amitabh Bachchan
Rajinikanth
Related items
Manju Warrier Back With Big B And Southern Super Stars
Big B pours his heart over three Khan's
Naina bachchan Weds Kunal Kapoor
No need to transform Mumbai into Shanghai: Devendra Fadnavis