'Dozens dead' as car bomber hits Houthis
Comments::DISQUS_COMMENTS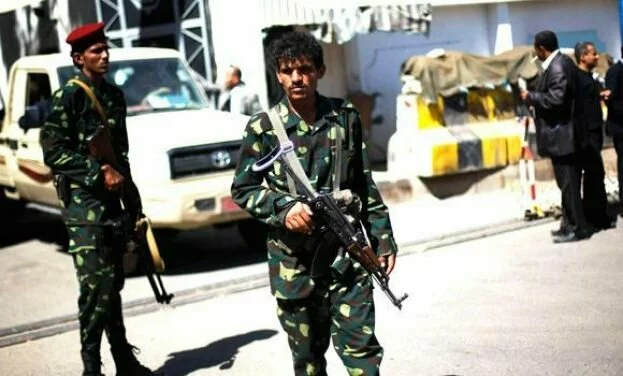 SANAA: A powerful suicide bomb attack on Shiite militia fighters in central Yemen left dozens of people dead on Wednesday, military and tribal sources said.

Wednesday's blast hit a large gathering of Houthis at the residence of a local tribal chief in Rada, a mixed Shiite-Sunni town that has seen heavy fighting, military and tribal sources said.
The explosion was the heaviest to hit Rada since the Houthis took over parts of the town last month, the military source said, adding that it was carried out by a suicide car bomber.

Residents said the dawn bombing was felt across the whole town.

Both the military and tribal sources said dozens were killed, but a more accurate toll was not immediately available.

There was no immediate claim of responsibility for the attack.

At least 26 more Houthis were killed in attacks that targeted them in several areas around Rada since early Tuesday, tribal sources said, giving a toll that AFP could not immediately confirm.

Al-Qaeda claimed twin attacks at the weekend that it said killed dozens of Houthi fighters in Rada.

A suspected US drone strike killed seven Al-Qaeda militants in Yemen's south Wednesday, the Defense Ministry and tribal sources said, the latest in a series of raids against the extremist network.

The militants were hit while gathered "under a group of trees" in Azzan village in the southern province of Shabwa, a tribal source said.

The ministry said in a brief statement on its website that seven Al-Qaeda militants were killed in an air raid Wednesday in Azzan.

"Those killed were planning to carry out a terrorist attack in Azzan using a bomb-laden vehicle," it said, without confirming the strike was carried out by a US drone.