Mumbai Central Railway services hit as protestors clash with police
Comments::DISQUS_COMMENTS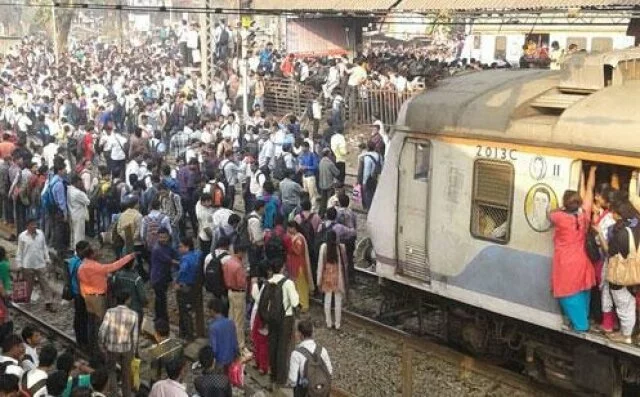 Passenger services on Mumbai's Central Railways line between Kalyan and Chhatrapati Shivaji Terminus were disrupted on Friday, following violent protests near the Diva railway station.

According to media reports, agitated passengers stepped on to the railway tracks after trains services were hampered when a pantograph of a local train broke near Thakurli station, near Kalyan.


The police resorted to lathi charge to disperse the protestors who were pelting stones. In retaliation, one police vehicle was also torched.


Meanwhile, Maharashtra Chief Minister Devendra Fadnavis has appealed to the people to stay calm.

"Police is taking all steps to restore peace," Minister of State for Home Ranjit Patil said.

"The CM is monitoring the situation every five minutes. He has spoken to Railway Minister Suresh Prabhu," he added.
Related items
Leave of absence to presence: Rahul to address farmers
Mumbai Bunts achievers felicitated
36th anniversary of Veerakesari Kalavrunda
Maharashtra govt to build 11 lakh houses in Mumbai