Fresh probe launched into Vadra land deal
Comments::DISQUS_COMMENTS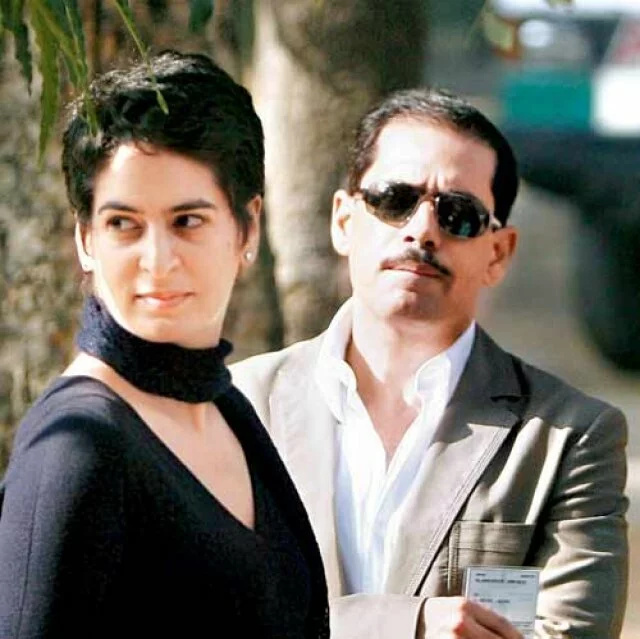 CHANDIGARH: Haryana Chief Minister Manohar Lal Khattar has ordered a fresh probe into the allotment of 350.17 acres of prime land in Gurgaon to realty firm DLF. The allotment was quashed by the Punjab and Haryana High Court in September last year.


CM Khattar said, "The first priority of the state government was to ensure good governance, transparency and provide people a graft-free system. Initiatives such as Good Governance Day, CM Window, CM portal and transparent registration have been taken in this direction, and it has increased people' s faith in the government." Sources close to the government said the probe has been ordered on the basis of a letter written by senior IAS officer Ashok Khemka.

It is worth mentioning that Khemka had also cancelled the mutation of the land purchased by Congress chief Sonia Gandhi' s son-in-law Robert Vadra.

Khemka in his letter has nailed the DLF and Haryana State Industrial and Infrastructure Ltd.

Terming it a politico-bureaucratic nexus, Khemka has said the separate appeals filed to get the allotment restored were part of the predetermined strategy.

The senior IAS officer has also said the HSIIDC officials had connived the prime land at throwaway prices, neglecting other bidders on a single bid basis.

Khemka has also accused the HSIIDC officials of providing interest waiver to the DLF, which was also offered additional piece of land measuring 54.6 acre without making changes in the reserve price.

Khemka has said the vested interests had reducing the land price by 23 per cent of the prevailing market rates. He said the original allotment price was Rs 1,703.2 crore, which was reduced to Rs 1,203 crore by lowering the allotment price by 30 per cent.

Khemka has also hinted the possible motives behind the DLF land allotment as there was a Congress government in the state when the land was allotted. One of the controversial land deals between Vadraowned Skylight Hospitality and the favours done to the DLF. The Punjab and Haryana High Court on September 3, 2014, had cancelled the allocation of 350 acre of land in Wazirabad village near Gurgaon.

The then Haryana government had attracted criticism for selling the Wazirabad village panchayat land in 2010 to the DLF for Rs 1703.2 crore for the development of a recreation park. Interestingly, the DLF was a sole bidder of the land when it was auctioned in 2009.

The allotment of 350 acres of prime land in Gurgaon was quashed by the Punjab and Haryana High Court in September last year.
Related items
BHP by Congress proved politics is all about religion
AAP volunteers launch 'Muffler Man' game