AAP, BJP workers clash at Tughlakabad
Comments::DISQUS_COMMENTS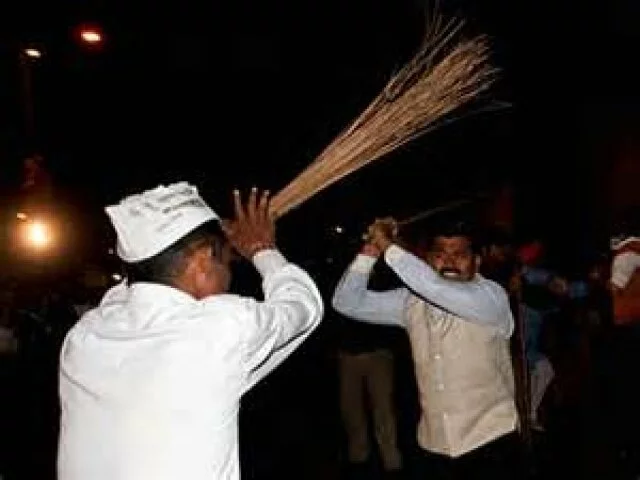 New Delhi, Jan. 4: Members of the Aam Aadmi Party (AAP) and Bharatiya Janata Party (BJP) clashed in Tughlakabad area here on Saturday following an aggressive debate in a TV news channel.

A car was set ablaze following the feud giving an ugly turn to the incident.

Bharatiya Janata Party (BJP) leader Meenakshi Lekhi said that the clash was a result of AAP's frustration.

"Why is AAP trying to disrupt our public if they think that the BJP is frightened? Why are they trying to enter in our programme? Rather they have tried to create disturbance in our programme. They are frustrated. They were thinking that politics is a cakewalk but they have come to know that they cannot run politics like this," said Lekhi.

Meanwhile, AAP spokesperson Ashutosh said that it is in BJP's nature to spread violence.

"They know they are losing the Delhi polls. The party should tell its workers that there is a limit to AAP's patience," he added.

Another AAP leader Surendra Singh condemned the incident and said that the elections should be fought with sportsmanship.

"If the BJP has to fight they should fight with Pakistan on the border, rather than behaving with common man like this," he added.