Govt. must take Air India hijack threat seriously: Uday Bhaskar
Comments::DISQUS_COMMENTS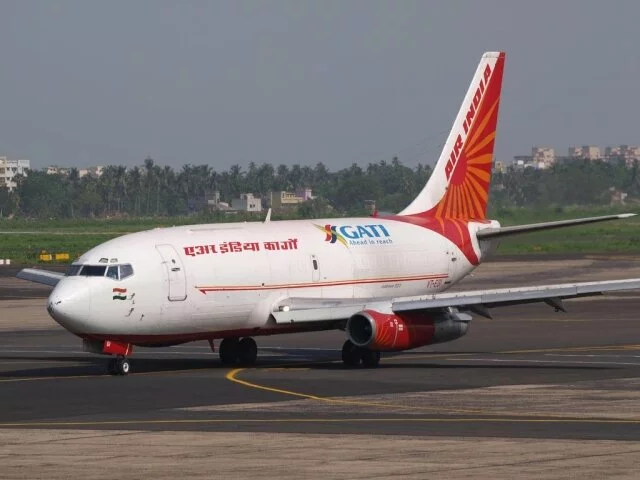 New Delhi, Jan. 4 : C and strategic analyst, Commodore (retired) C. Uday Bhaskar, on Sunday said the government must take the hijack threat received at the Air India office in Kolkata very seriously because the Kandahar hijack incident of 1999 had proved to be humiliating for the country.

"In the last few days, the intelligence agencies have received some alerts. These have to be taken seriously because India has gone through the humiliation of December 1999 when we had the Kandahar hijacking," Commodore (retired) Bhaskar told ANI here.

"The pattern of events over the last few weeks has been such that there is a heightened anxiety, whether it is due to the Obama visit, the Pravasi Bharatiya event in Gujarat or the upcoming republic day. This is the time when security agencies are on high-alert across the country," he added.

Security has been beefed up at the Netaji Subhash Chandra Bose International Airport in Kolkata following a threat to state-owned carrier Air India flight.

The booking office of Air India in Kolkata received an anonymous threat call on Saturday that an Air India flight would be hijacked.

Reacting to the hijack threat received by state-owned carrier, aviation expert Harshvardhan earlier in the day asserted on the need to take even the smallest threat very seriously.

"The situation of the aviation industry across the world is very sensitive right now and the threat of militancy is omnipresent. India's geo-political situation has been very critical in the last 30 years and it has only worsened over the last few years. So in such a time, we need to take even the smallest of threats very seriously and can't afford any sort of compromises in safety," he told the media in Kolkata.

Harshvardhan also said that the passengers as well as the security forces should cooperate in resolving the threat.

Manju Jaana, a passenger, said that she arrived early at the airport in view of the increased security and was ready to cooperate with the officials.

"We read about the hijack threat in the newspaper today and hence we reached here a bit earlier as more security would mean that it will take us longer to board our flight. We are ready to cooperate with the security forces so that we can travel safely. I feel that these people are trying their best," said Jaana.

Another passenger, Sudhanshu Mukherjee, lauded the security at the airport.

"We appreciate it. The security is to give a sense of satisfaction to the people who are travelling and the most sensitive area is an airport," he said.
Related items
AAP in news, but for wrong reasons
Pessimism about India has been diminished after Modi took charge as PM said Nalin Kumar.
A conclave for congress Karyakartas at Bantwal: addressed by B.Ramanth Rai
Unity can bring success: George D'souza