Following American Cancer Society's guidelines can help reduce cancer risk: Study
Published in

Health
Comments::DISQUS_COMMENTS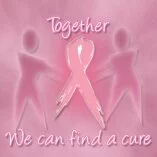 Washington, Jan 8: A new study has revealed that following cancer prevention guidelines from the American Cancer Society may modestly reduce your overall risk of developing cancer and have a greater impact on reducing your overall risk of dying.

The guidelines recommended that people avoid smoking, achieve and maintain a healthy weight throughout life, be physically active, and eat a healthy diet emphasizing plant foods.

The observational study-the largest of its kind-by researchers at Albert Einstein College of Medicine of Yeshiva University and its NCI-designated Albert Einstein Cancer Center, found that sticking with the guidelines seems to significantly reduce the risk for developing certain cancers, particularly colorectal cancer in both sexes and endometrial cancer in women.

The Einstein researchers stratified study participants into five groups based on how closely they adhered to the ACS guidelines. Men who adhered most closely to the guidelines had a reduced overall risk of developing cancer of 10 percent compared to men with the lowest adherence. For women, the corresponding reduction in overall cancer risk was 19 percent. Men with the highest adherence had a reduced risk of dying from cancer of 25 percent; for women, the reduction was 24 percent. Risk for cancers at various sites varied widely.

Lead author Geoffrey Kabat, Ph.D., senior epidemiologist in the department of epidemiology and population health at Einstein, said that the guidelines made sense for overall health, but it was an open question whether they would have an impact on cancer outcomes and their findings suggest that it's worth the effort to adhere to the ACS guidelines, and that the closer you follow the guidelines, the greater the benefit for preventing certain types of cancer.
Latest from
Bunts Sangha ladies wing celebrates Aatidonji dina
Mysuru district police have nabbed seven highway dacoits
Shiradi ghat opened for motorists
Pakistan rules out inviting Jammu and Kashmir Assembly speaker
Radhe Maa reaches Mumbai; to depose before police in harassment case