"I could see that the BJP is nervous. The BJP doesn't have any positive agenda for the Delhi polls,": Kejriwal
Comments::DISQUS_COMMENTS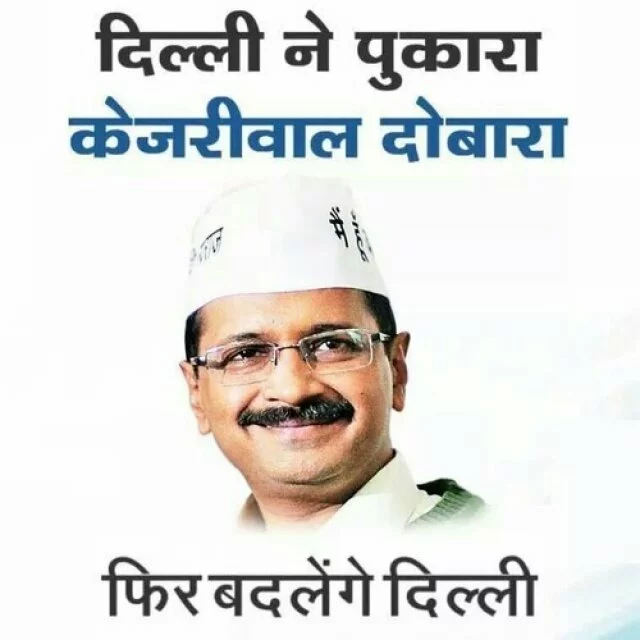 NEW DELHI: Aam Aadmi Party chief Arvind Kejriwal on Saturday responded firmly to Prime Minister Narendra Modi's criticism of his party, saying the Bharatiya Janata Party is nervous and does not have any positive agenda for the upcoming Delhi Assembly polls.

"I could see that the BJP is nervous. The BJP doesn't have any positive agenda for the Delhi polls," Kejriwal told the media here.

"The Prime Minister spoke negative of the Congress' 15 years rule. He did not speak anything negative about the 49 days government of AAP, which proves that we did a good job then," he added while asserting that he is not corrupt.

Addressing a rally at the Ramlila Maidan here earlier in the day, Prime Minister Modi said the AAP should stick to staging protests as they were good at it and allow the BJP to carry on with the work of running a good government.

"These people come up with new lies against the BJP everyday, I never betray people. If you ask a driver to suddenly start cooking, will he be able to do it? People should do the work they are good at doing. Similarly, these people (AAP) should do what they are best at doing which is staging protests and taking out demonstrations and let us do what we are best at doing which is running a good government," he said.

"Have you ever seen a leader who openly admits that he is an anarchist and believes in its practice? If you want to spread anarchy, why don't you settle down in the jungles with the Naxalites?" he asked.

The BJP, which has been out of power in Delhi for the past 16 years, is confident of winning the polls with a clear majority this time with the help of Prime Minister Modi's charisma.

Delhi has been under President's rule since February after the Kejriwal-led AAP government stepped down after 49 days in power.

BJP scared of AAP's popularity: Yogendra Yadav

As Prime Minister Narendra Modi made the anarchist jibe, signalling towards former Delhi chief minister Arvind Kejriwal, the Aam Aadmi Party Saturday said Modi is "scared" of its popularity.

"It seems the prime minister is scared of our popularity," AAP leader Yogendra Yadav said.

"He (Modi) could not control himself," he said.

Addressing a Bharatiya Janata Party (BJP) rally at Ramlila Maidan here Saturday in the run-up to the assembly polls, Modi, without taking any name, said: "Have you seen leaders who say yes I am an anarchist? If you want that please go with Maoists and do not do this in Delhi".

Meanwhile, Congress leader Anand Sharma also slammed the BJP government at the centre, saying it was a government of the corporates.

"Modi and his government is working for the corporates, not for the common man," Sharma said. 


Related items
AAP leader Alka Lamba attacked during anti-drug drive in Delhi
BJP leader chased, shot dead in Patna
BJP cabinet is like Duryodhana says Janardhan Poojary
PM Modi meets prize winners of Techno-Challenge 2015