No stone should be left unturned to involve and integrate the youth of India in the nation's progress and development:Modi
Comments::DISQUS_COMMENTS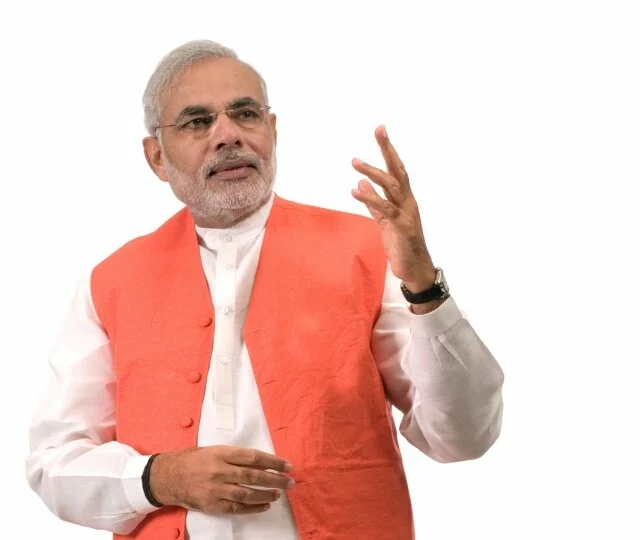 New Delhi: Prime Minister Narendra Modi on Monday said that no stone should be left unturned to involve and integrate the youth of India in the nation's progress and development.

 In a series of tweets released on the occasion of National Youth Day, which is also observed as the birth anniversary of social reformer, philosopher and thinker Swami Vivekananda, the Prime Minister said, " Let us pledge to leave no stone unturned to integrate our youth in India's progress and ensure youth-led development across the Nation."

"On his birth anniversary, I bow to Swami Vivekananda. He is a personal inspiration, whose thoughts and ideals have influenced me deeply," he further stated.

"Swami Vivekananda is revered as one of the most prolific thinkers and a guiding light who took India's message to the entire world. Share quotes of Swami Vivekananda and thoughts of Swami Vivekananda that influenced you. I will RT some of them this evening," the Prime Minister said.

Several functions are being organised across the country to celebrate the 151st birth anniversary of Swami Vivekananda.

Swami Vivekananda was born on January 12, 1863 into an aristocratic family in Bengal. His original name was Narendra Nath Datta.

He was the chief disciple of the 19th-century saint Ramakrishna and a key figure in the introduction of the Indian philosophies of Vedanta and Yoga to the Western world.

He credited with raising inter-faith awareness, bringing Hinduism to the status of a major world religion during the late 19th century. He was a major force in the revival of Hinduism in India, and contributed to the concept of nationalism in colonial India.

Swami Vivekananda founded the Ramakrishna Math and the Ramakrishna Mission.

He is best known for his inspiring speech at the Parliament of the World's Religions in Chicago in 1893, which began, "Sisters and brothers of America ...," and in which, he introduced Hinduism .

After Ramakrishna's death, Swami Vivekananda toured the Indian subcontinent extensively and acquired first-hand knowledge of the conditions prevailing in British India. He delivered hundreds of public and private lectures and classes, disseminating tenets of Hindu philosophy in the United States, England and Europe. In India,

Swami Vivekananda is regarded as a patriotic saint and his birthday is celebrated as National Youth Day in India. He died on July 4, 1902 at the age of 39 in Belur, Maharashtra.
Related items
Indians plan grand reception for Narendra Modi in UAE
BJP cabinet is like Duryodhana says Janardhan Poojary
PM Narendra Modi pays tribute to Kargil martyrs
Lets combine 'Make in India' with 'Made in China' tells China