Congress confused on mode of selection of party office bearers
Comments::DISQUS_COMMENTS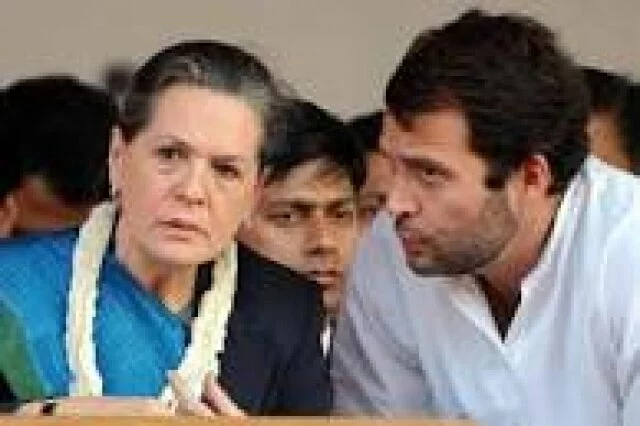 Sonia Gandhi and Rahul Gandhi debate is raging within the Congress party whether to pursue party vice-president Rahul Gandhi's move to push internal democracy through elected office bearers at various levels or to stay with the good old "consensus" system.

The issue, which has been debated within the party for many months, was discussed at the meeting of the Congress Working Committee (CWC). Finally, it was left to the AICC general secretaries in-charge of the states to seek the opinion of the workers by February-end as Rahul prefers to give more voice to the lowest rung in the decision-making.

Recently, Congress chief Sonia Gandhi also wrote to the state unit chiefs to hold consultations with the workers on the issue. "The feedback thus obtained will be put up before AICC session likely in March along with other proposed organisational reforms," a senior AICC functionary, who did not wish to be named, told MAIL TODAY.

The issue is vital for the 130-year-old Congress party where organisational polls, starting from the block level to the post of party president, will begin from March onwards. AICC has asked its various state units to complete the membership drive by February 28.

Rahul, who had introduced the concept of having elected office bearers in the Youth Congress in 2008 to end the culture of nomination and involve the common people with the party, wants the process to be applied to the main Congress party also. However, a section of senior Congress leaders feel the process of nominating office bearers through consensus is a better way, given the need to strengthen the party, especially after a series of electoral losses, including the general elections and Assembly polls in various states.

Team Rahul believes the move to have elected office bearers will be a step in the right direction of devolution of power, and greater transparency and accountability.

They also cite the example of newly-appointed Youth Congress chief Amarinder Singh Raja Brar, who has come up the ladder through the process of democratisation of the youth wing in Punjab.

However, the old guard in the Congress thinks the process of having elected office bearers has its own shortcomings and could result in unnecessary bickering among the workers at various levels. Though all the state units of the Youth Congress have been through two rounds of elections since the process was started in 2008, there have been widespread allegations of use of money power and lack of accountability.

Last month, Rahul had agreed to address the concerns expressed by several senior leaders like Ghulam Nabi Azad, Anand Sharma and Ramesh Chennithala, who have been former youth wing chiefs, related to shortcomings in the democratisation of the Youth Congress. The meeting had been called to facilitate a dialogue between the seniors and the youth wing leaders.




Related items
Suspension of MPs: Congress stage protest in Sullia
25 Congress MPs suspended for 5 days from Lok Sabha
Met Tiger Memon several times in PoK: Cong MLA from J&K
Star power for Congress to revive its image among distressed farmers in Karnataka