Horny couple having sex in cafe caught on CCTV
Written by Chief Editor
Comments::DISQUS_COMMENTS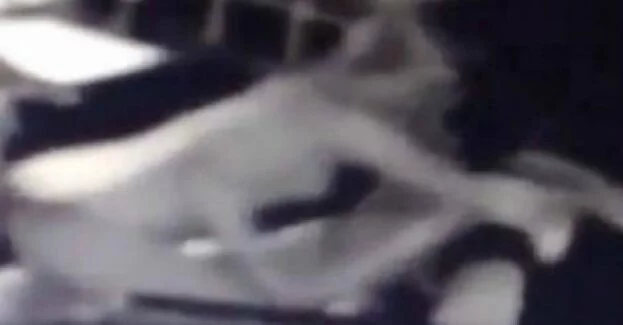 Strange things happen around the world. A lovey dovey couple stripped and had a steamy sex session in an armchair in a public cafe in Russia.

The horny couple had sought refuge inside a coffee house in Krasnodar, western Russia, to escape the cold outside. Having ordered their hot drinks, the couple sauntered over to an empty part of the cafe and immediately began stripping and having sex.

But they weren't the only ones enjoying. The staff of the cafe were all huddled around the CCTV screen watching the proceedings.

The staff later said that when the couple had come in, they had seemed very much in love and were kissing and giggling all the time. They said that they had no idea that the couple would end up taking their clothes off and treating the place as their bedroom.

Ultimately, the staff had to intervene and politely asked them to go find a room.

The embarrassed couple, after dressing up, paid their bill and left.



Related items
Want to have better sex? feed your lady love first
Aus police released new CCTV footage in murder case of Prabha Arun Kumar
CCTV installed in women's washroom in water park, 9 arrested
Have more sex to earn more
Peeping Cam Row: Crime Branch is likely to summon top Fabindia officials