Living room decoration tips
Comments::DISQUS_COMMENTS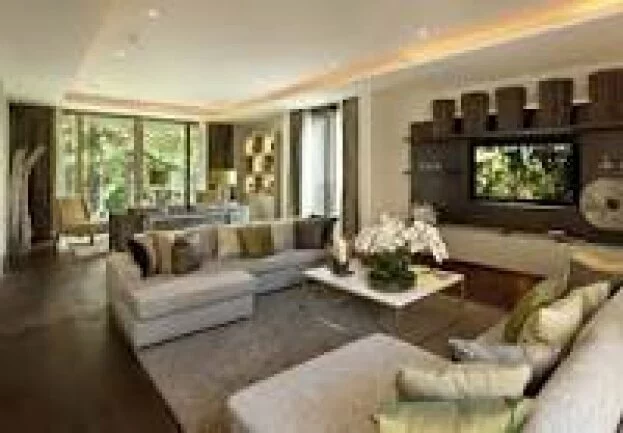 The living room is where we receive guests and relax at the end of the day. It can rightly be called the heart of the home, so homeowners should put a lot of effort and energy into the design of the living room. The atmosphere should be comfortable and conducive to conversation, and the design should reflect the personality of the owner as much as possible.

Unfortunately, not everyone can boast of a spacious living room, suitable for furniture of all sizes. If the central room in your apartment or home is a bit small, here are few simple tips on how to stylishly and tastefully arrange a small living room.

Chairs and sofas
When decorating a small living room, you must make rational use of every square meter and arrange furniture in such a way that the volume of the room seems larger than it is. 
If living room space is limited, it is necessary to refrain from buying a large corner sofa. It is much better to place a collection of smaller chairs or couches that can, if necessary, be easily rearranged. Fans of  rustic or wooden decor should remember that the furniture and flooring in a small living room should be made of light-coloured wood.

Playing with light
Small living rooms often contain similarly sized windows. Hanging rich, heavy drapes on small windows is not recommended. The more light that is in the room, the more spacious it looks, so use translucent curtains in order to as much natural light as possible to enter. Central lighting needs to be bright, and on the walls, hang a few small lamps.

Furniture options
Compact, mirrored and open furniture options are best for a small living room. Mirrors visually expand the space and create the effect of airiness. Try open shelves instead of a closed wardrobe or bookcase. It is advisable to buy chairs or sofas that have drawers under the seats, so they can provide extra storage for newspapers and magazines.

Sytlish decor
Although it is important to emphasise functionality, do not forget about style! Pay attention to the accessories and unusual prints. Small patterns in discreet colours can help to visually enlarge the space. 
The colour palette of a small living room should consist of light, neutral tones. Opt for shades of beige, pale blue and light grey, and the room will always have an atmosphere of lightness and ease.

Throw pillows
As a small space cannot accommodate a lot of accessories, opt for décor that is not only aesthetically pleasing, but also useful. Small, colourful pillows make the room brighter and could even serve as seats if you find yourself with a lot of guests.

A fireplace
Since ancient times, the fire has been a symbol of hearth and home. Once human life depended on it, and even today, with the advent of modern systems of heating and lighting, people love to gaze at crackling flames. What should you do if you cannot imagine a living room without a fireplace, but live in a small apartment? One option for a small room is an artificial, semi-open fireplace built into the wall. There is also the collapsible mobile fireplace, which, if necessary, can be moved into another area of the home.