Shah Rukh Khan's daughter Suhana gives him an acting lesson!
Published in

Entertainment
Comments::DISQUS_COMMENTS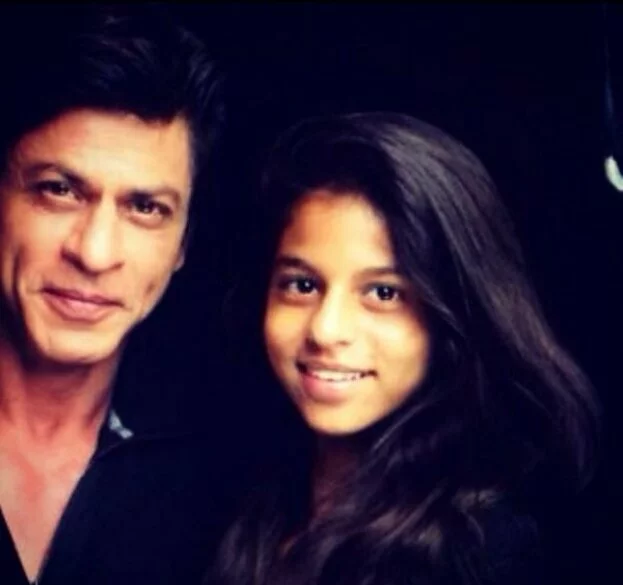 Mumbai: Shah Rukh Khan is a doting dad. But he bears special love for his darling girl Suhana. In the past, SRK has spoken about how his daughter wishes follow into her dad's footsteps and enter the film industry!

Yesterday, Shah Rukh watched hisdaughter Suhana perform on stage and also met Stanford university students in Mumbai. He went on Twitter to share his enriching experience with the kids. His tweet reads, "A day of learning. First from Stanford students, learnt wot the future looks like & then my daughter on stage…learnt wot acting should be."

Now isn't that adorable how SRK already thinks of his beti as a better actor than him! Looks like Daddy's Little Girl has grown to be a beautiful actor!

Currently King Khan wants his baby girl to concentrate o nher academic, she is pursuing her education at the Dhirubhai Ambani International school. Suhana will soon move to London, following her brother Aryan, to complete her academic pursuits there. Most likely the Khan girl will get herself trained in the business of acting.


Related items
The truth behind the mini skirt of Radhe Maa revealed by herself
Bunts Sangha ladies wing celebrates Aatidonji dina
Radhe Maa reaches Mumbai; to depose before police in harassment case
Technical snag,IndiGo flight 6E 178 from Mumbai to Delhi returns to Mumbai