Late Bollywood actor Mehmood's son Lucky Ali in trouble
Published in

Entertainment
Comments::DISQUS_COMMENTS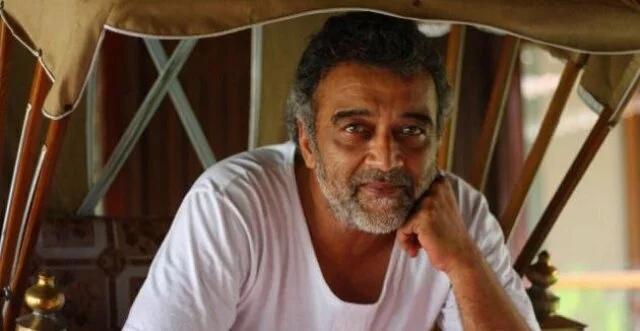 Late Bollywood actor Mehmood's singer-son Lucky Ali has been left singing a lonely tune over a property dispute, with the rest of the comedian's clan accusing him of "reigniting a closed issue and making unsubstantiated, wild, reckless allegations" against the present owners.Ali had questioned a prime property deal carried out by the family years ago and accused builder H Yeshwanth Shenoy of grabbing 165 acres of land situated in various survey numbers in villages of Yelahanka hobli.

Three days back, the family put out a public announcement to deny the allegations made by Lucky Ali about the property encroachment.Terming Lucky Ali's actions illegal, his siblings and their children said: "Lucky Ali does not have any of our support and we strongly refute his illegal actions. Once again, we affirm that Green Orchards Farm Houses are the absolute owners of the lands and we have no claims against them."

The genesis of the latest controversy was an attempt on the singer's life recently; in a police complaint, Ali had alleged that a prominent city builder, currently in possession of the disputed property, had sent goons after him to force him to retract longpending litigation in the property case.

Reacting to Ali's statement, the family -Masoom Ali, Manzoor Ali, Mansoor Ali, Latifunissa, Bilquees, Mahera Ali and Maseeha Ali -all children and grand children of Mehmood, said in a statement: "In the recent media report and claims, our brother Maqsood Ali alias Lucky Ali has made wild allegations against Green Orchards Farm Houses and others who are the absolute owners and are in possession of 165 acres of land situated in various survey numbers in villages of Yelahanka hobli.'' The late comedian Mehmood had invested in 167 acres near Yelahanka, set up Ali Estate, constructed a house and settled there dur ing his old age.Subsequently, he divided the property among his six sons and a daughter by setting up trusts.

According to Lucky Ali, the builders who were regularly in touch with the father reportedly had executed a General Power of Attorney for the entire property in the name of an outsider who in turn had sold the property to them.

Speaking to Bangalore Mirror earlier last month, Ali had said, "Any sale of trust property without the approval of court is null and void.The family has not taken any such permission and I have brought this matter to the court's notice. All my surviving brothers and successors of the deceased siblings as well as my sister, settled in the US, are coming down to lodge complaints of landgrab.'' However, his family has now turned against Lucky Ali and claimed that even their sibling was a part of the property transactions and was a signatory.

"The litigation between us and Green Orchards Farm Houses, to which even Lucky Ali was a party, ended up in a mutually agreed compromise and consequently culminated into a decree passed by the court. We, along with our brother Lucky Ali, have acted upon the compromise decree.'' The family has also confirmed the genuineness of the registered documents executed by their father and mother.
Tagged under
Movies
Bollywood
Lucky Ali
Related items
Bollywood actor Nawazuddin Siddiqui's father passes away
It's Out! Shahid Kapoor-Mira Rajput's first wedding selfie
Want to work with bollywood A listers: Sunny Leone
Yesteryears Btown actress Helen visits Mangalur