Sanjay Dutt back to Yerwada jail : Furlough ends
Published in

Entertainment
Comments::DISQUS_COMMENTS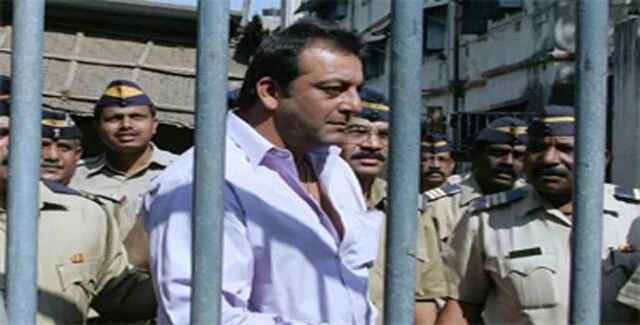 Bollywood actor Sanjay Dutt, who is out of jail on a 14-day furlough, today left his home here to surrender himself, after prison authorities refused to extend his leave.

"Our department had asked the police authorities to give us a report on his (Dutt's) extension. We wanted to know what are the reasons sought by him and how genuine they are. But we have not received any report as yet," a top official from Maharashtra Home department told PTI.

The 55-year-old actor, convicted in the 1993 Mumbai serial blasts case for illegally possessing an AK-56 rifle and destroying it, was released on a 14-day leave of furlough by the Pune's Yerawada Central Jail authorities on December 24 last year.

Dutt, while leaving his home, told reporters that he had applied for an extension of furlough on December 27, and that the application is "still under process."

"We had requested for an extension of furlough on December 27 which is still under process. Since the law stipulates that I should surrender myself before authorities if I am not granted an extension, I am going to do so now," the actor said.

Dutt was previously granted furlough in October 2013 for 28 days on health grounds, followed by a similar leave in December 2013, to tend to his "ailing" wife Manyata.

A controversy had erupted when newspapers published photographs of Ms. Manyata reportedly attending a film screening, thereby raising eyebrows on the actor's claims as grounds for leave.

Dutt is undergoing the remainder of his five-year jail term for possessing illegal firearm that was part of a cache of weapons meant to be used during the 1993 blasts.
Related items
Fresh trouble for Sanjay Dutt