Loose Mada Yogesh Hospitalized!
Published in

Entertainment
Comments::DISQUS_COMMENTS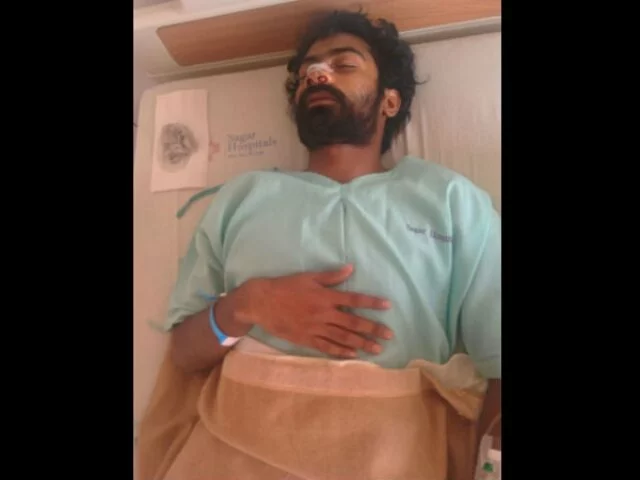 Actor Yogi, is hospitalized! Yes, Yogi, who is popularly known as ''Loose Mada'  has been hospitalized at Sagar Hospitals. The actor who is hosting for TV show 'Life Super Guru' since past couple of months,  has been admitted as he is facing breathing problems. The close sources to the actor said that, Yogi has compromised his sleep to wrap up for the reality show. This has badly affected Loose Mada's heath condition now!..

The Hudugaru starrer is a hard-working person when it comes to his work. After, a moderate success of Alemari, Yogi made a come back through this TV show 'Life Super Guru' along with co-host and director Guru Prasad. Yogi and Guru Prasad's hosting the program is the main light and their combination has received appreciations in Gandhinagara. 

Yogi has already a lot better now and the doctors who are treating him have clarified that he is out of danger. The promising and hard working actor has three movies in hand for 2015. Also, Yogi has signed up few movies in Kollywood  which will start rolling from mid 2015. 

Wishing Yogi a healthy and speedy recovery and best wishes for his upcoming projects in Sandalwood and Kollywood.
Related items
Arrest warrant issued against Pooja Gandhi
20 sandalwood smugglers shot dead in Police encounter in Chittoor
No big releases in Sandalwood due to World Cup
Biopic of DK Ravi on the cards in sandalwood