The Charming Love Story Of Aishwarya Rai And Abhishek Bachchan
Published in

Entertainment
Comments::DISQUS_COMMENTS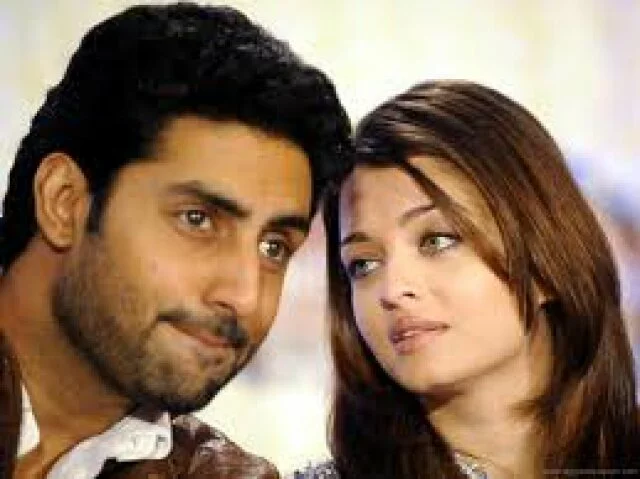 The match of one of the biggest stars of Bollywood and the most beautiful woman in the world simply makes us believe that the marriages are made in heaven. Ever since they are together, this power couple of Bollywood has just inspired us with their true love for each other. Yes, we are talking about none other than the Bollywood heartthrob, Abhishek Bachchan, and the queen of hearts, Aishwarya Rai.

They both were also invited to the 'Oprah Winfrey Show' after their marriage and were said to be more famous as a couple than Brad Pitt and Angelina Jolie, aka Brangelina. Well, the way they have been with each other ever since they are together, they truly deserve this title of being 'one of the most famous couples in the world'. And, as Abhishek Bachchan gears up to celebrate his 39th birthday with his ladylove, we bring to you their magical love story.

When they were 'just friends'
Abhishek and Aishwarya met on the sets of the movie, Dhaai Akshar Prem Ke (2000), and later worked on another film, Kuch Naa Kaho (2000). At this time, they were just friends. In fact, they had casually met even before they did these films together. It was actually on the sets of Aishwarya's first Bollywood movie, Aur Pyaar Ho Gaya (1997), where she was working with Abhishek's good friend, Bobby Deol.

Back then, Ash (as she is commonly known) was involved with Salman Khan, while Abhishek was engaged to Karisma Kapoor. However, their engagement soon broke off and Abhishek involved himself more into his work. On the other hand, Salman's abusive behavior towards Aishwarya led to their break-up as well. After this, she got involved with Vivek Oberoi. But, even that relationship did not last for long.

How love blossomed between the two
Some say that the sparks of love ignited between the two while shooting for the item song, Kajra Re, on the sets of Bunty Aur Babli (2005).

However, it was in 2006, when they got a lot of time to spend together while shooting together for three films, Umrao Jaan, Guru and Dhoom 2. It was especially during the year and a half shooting period of Dhoom 2, when they started developing feelings towards each other. Aishwarya's uncomplicated nature and smiling face just made Abhishek weak in his knees.

The beautiful proposal
Finally, it was after the premiere of the film, Guru, in Toronto, when he proposed to her in New York, and she immediately accepted his proposal.

Abhishek said in one of his interviews, "I was filming in New York for a movie. And, I used to stand on the balcony of my hotel room and wish that, 'One day, wouldn't it be nice if I was together with her, married. Years later, we were there for the premiere of Guru. After the premiere, we were back in the hotel. So, I took her to the very same balcony, and I asked her to marry me."

While in one of her interviews, Aishwarya laughed and recalled that Abhishek proposed to her with a studio prop from the sets of Guru, and not an actual diamond ring. And this is what she felt about him, "He is original and real, like our relationship. There is nothing predictable or boring about our life. We nurture each other. The gesture was spontaneous and meaningful. God has been kind to us. We can certainly afford those standard rocks. But do we need them?"

Their courtship period
After the formal proposal, the two flew back to Mumbai and got engaged on January 14, 2007, at the Bachchan's residence. Thereafter, both the actors became a little more open about their relationship. They were even spotted going to the movies and night clubs together. Aishwarya also started visiting the Bachchans more often.

The ups and downs in their relationship
But, everything did not turn out to be as smooth as the story goes until now. There were a few turbulences that came their way before they tied the knot. The first one was the news of Aishwarya having a Manglik Dosh in her kundali. Hence, she was first required to marry a tree to get rid of the Manglik Dosh.

A famous Brahmin Vedic had said, "Aishwarya will have to marry either a peepal or banana tree or with an idol of Lord Vishnu (of gold or silver), in case she is manglik. Kumbh Vivah (the ritual of marrying tree to ward off evil effects of being Manglik) is performed for manglik girls to ward off ill effects."

The second trouble was the sizzling chemistry and a much-hyped kiss between Hrithik Roshan and Aishwarya in Dhoom 2, which supposedly disturbed the Bachchans. And, the final straw to the troubles was a girl named Jhanvi Kapoor, who slashed her wrist claiming that Abhishek had promised to marry her and Ash stole him from her. This whole episode was shunned by the cops saying it was just a publicity stunt. However, nothing could stop Abhishek and Aishwarya from loving each other and being together.

The much-awaited wedding
The couple finally got married on April 20, 2007. The baarat started from one of the residences of the Bachchans, Jalsa, to their other house, Prateeksha.

The wedding was the talk of the town for quite a long time and included many famous Bollywood celebrities, politicians and businessmen as guests. After a few days post their wedding, both visited the Tirupathi temple along with the senior Bachchan, to get the almighty's blessings.

The bond gets stronger
Today, after so many years of togetherness, they both still love each other immensely. Aishwarya said in her one of her interviews, "Abhishek is my source of inspiration. He is always so supportive. Whenever I am confused and don't know what to do, I look at him and he solves the duality in me like magic. He is the real 'Padma Shri' and I'm his 'Padma Shrimati'." She mentioned in another interview, "There has never been a single instance when I have been upset over anything. Of course, we have had tiffs for fun and he has done things to pamper me.

On the other hand, this is what Abhishek says about his ladylove, "Aishwarya is my anchor. She is my buddy, my closest friend. I can discuss anything with her. Our relationship is not based on her being Aishwarya Rai or me coming from an illustrious family. It is just about two people falling in love which has organically grown. We started during Guru. It was meant to be."

Their little bundle of joy
On November 16, 2011, Abhishek and Aishwarya welcomed their daughter, Aaradhya, into the world. Aishwarya, a doting mother, left her work to give her entire time and attention to her daughter. Now that Aaradhya is big enough, her super-gorgeous mom has already returned to work and is shooting for her upcoming flick, Jazbaa.

And, even Abhishek, leaves no stone unturned in showering his love and affection on her. When she was just 15 months old, he gifted Aaradhya a holiday home in Dubai. In fact, when it comes to parenting, this is what Abhishek has to say, "As far as I am concerned, taking care of the child is never just a mother's role. It's all about sharing responsibilities."

The love story of this charismatic couple is truly very charming and beautiful. Because of their true love and commitment towards each other, they are surely an inspiration to a lot of young couples. We at BollywoodShaadis, wish them a life full of love, togetherness and eternal bliss!


Tagged under
Bollywood
Aishwarya rai
Abhishek Bacchan
Related items
ABCD 2 review: Varun-Shraddha heat up the dance floor
Arjun Kapoor And Kareena Kapoor Were Locked Up For 5 Days
Bollywood actors may face Maggi broil
Emraan Hashmi to play as Azharuddin in next movie