Sholay makes its Pakistan debut after 40 years
Published in

Entertainment
Comments::DISQUS_COMMENTS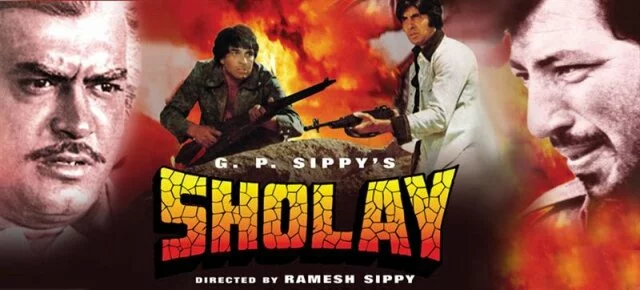 Karachi: A leading exhibitor and distributor in the Pakistan entertainment industry has decided to release the cult Indian classic 'Sholay' for the first time in the country.

Directed by Ramesh Sippy and produced by his father G P Sippy, the 1975 film starred Amitabh Bachchan and Dharmendra in lead roles.

 Nadeem Mandviwalla, who is the owner of Mandviwalla Entertainment, said film has never been screened in Pakistani cinemas and people here watched only the pirated version.

 "I think every second Pakistani has seen the movie or knows about it and I thought why not re-release it in Pakistan on the big screen because the magic of watching this movie in the theatre is awesome," Mandviwalla told PTI.

 Describing 'Sholay' as a classic and unique film, Mandviwalla said it will attract all generations to the cinema halls.

 "I know it is 40 years since it was first released but it is a timeless classic and the presence of Amitabh Bachchan is by itself a big draw," he said.

 Mandviwalla is planning to release it on March 23, a public holiday in Pakistan.

 "We feel the audience will want to come watch it, given the opportunity," he said.

 The mega hit also starred Sanjeev Kumar, Hema Malini and Jaya Bachchan among others in key roles.

The movie was remastered 2014 and re-released in 3D for the new generation of moviebuffs. It will be releasing in 2D and 3D in Pakistan.

Mandviwalla said 'Sholay' will have fewer shows in the theatres but should have a long run in Pakistani cinema halls.

 


Related items
At least 141 dead due to heatwave in Pakistan's Sindh province
Pakistan army chief vows to make nation "terror free"
Beef eaters can go to Pakistan: Mukhtar Abbas Naqvi
India may host Pak series in December