Case against Pooja Gandhi for rash driving
Published in

Entertainment
Comments::DISQUS_COMMENTS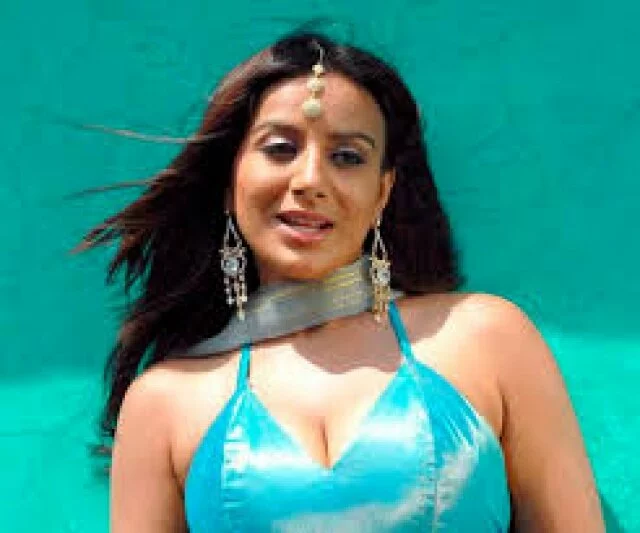 Actress Pooja Gandhi's recent accident has led to her fielding reports of a case of dangerous driving that has allegedly been filed against her. On Thursday evening, Pooja's car had knocked down a lady on a two-wheeler near Yediyur in Jayanagar. There were contradicting reports about who was at the wheel of the car at the time, as well as allegations that the actress left the victim, Varsha Sahni, at the hospital and remained untraceable thereafter. A case was registered against the actress under Sections 279 and 337 of the Indian Penal code, which deals with rash driving endangering life or likely to cause injury. What the cops say "The incident occurred on Thursday evening. Pooja was reversing her car and did not notice the lady on the two-wheeler, who was knocked down and sustained minor injuries. She was, however, rushed to the hospital, as she had banged her head on the ground. Pooja left the hospital after ensuring that her father was there to take care of matters, as her presence was drawing a crowd, who were then trying to click pictures of her and the victim. As per Supreme Court rules, no woman can be arrested after 6 pm, so we requested Pooja to appear at the police station on Friday morning, which she did. This is a bailable offence." — Srinivas, the sub-inspector of the jurisdictional Jayanagar Traffic Police Station.

It is true that I was at the wheel when the incident took place. I personally took the victim to a nearby hospital and stayed there for a while, after which my father has been there making sure that she is taken care of. I will, of course, co-operate with the police and have been attending to all formalities related to the case— Pooja Gandhi

Other rash driving cases involving actors

Salman Khan The actor is still embroiled in a hit-and-run case that resulted in the death of a pedestrian, when his vehicle ploughed into the footpath. John Abraham The Bollywood hunk avoided a 15-day prison sentence in a case of rash riding his motorcycle in 2006, which injured two pedestrians. Navdeep The Telugu actor had to pay a fine of `8,000 after being convicted in a case of drunken and rash driving. Navdeep had been charged under Sections 279 and 353 as well, after allegedly assaulting a police officer who attempted to stop him. Ronit Roy Film and TV actor Ronit rammed his car into another, injuring four of the occupants in the vehicle.
Tagged under
Pooja Gandhi
Rash driving
Sandalwood
Related items
Driver and friends snapped taking selfie at 205kph in Dubai
Arrest warrant issued against Pooja Gandhi
20 sandalwood smugglers shot dead in Police encounter in Chittoor
No big releases in Sandalwood due to World Cup