Superstar Rajinikanth To Romance Aishwarya Rai For The Second Time?
Published in

Entertainment
Comments::DISQUS_COMMENTS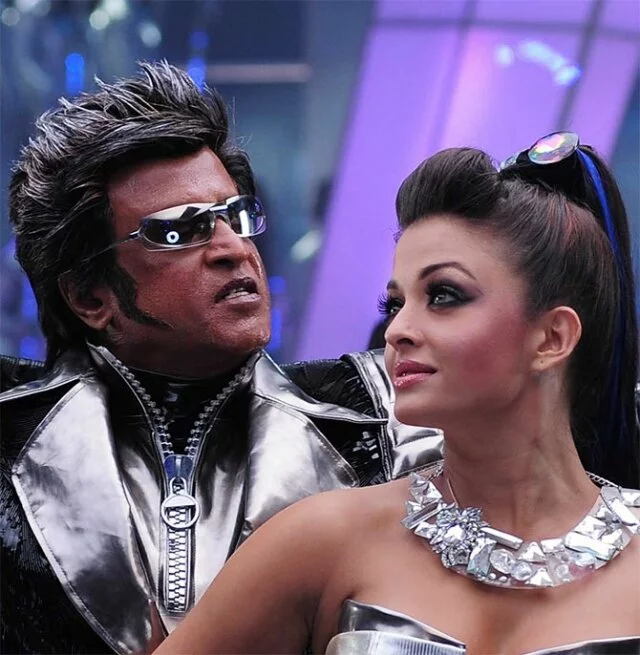 According to the latest report from sources close to director Shankar, Aishwarya Rai Bachchan might once again be roped in as Rajinikanth's leading lady in Enthiran 2. Both Shankar and Rajinikanth are in talks to materialize Enthiran 2 and looks like the director wants to retain the original heroine in the sequel as well.

The main reason behind this move is to get maximum out of the movie from North India as well reveal sources. Initially there were plans of roping in a leading heroine from Bollywood but since Aishwarya has once again started to act in movies the I director wants to retain the original pair which worked well in Enthiran.

Also to justify the fact that Shankar wants Enthiran 2 to have a major impact among North Indian audience, plans of roping in Aamir Khan is still very strong, confirmed an insider. What kind of role is designed for Aamir Khan is not yet revealed. It is also said that Enthiran 2 will have grander visuals in the second half than the first half to make sure the audience leave the cinema halls with utter satisfaction. Official confirmation from either Shankar or Rajinikanth can be expected soon. After the humongous success of I it can be expected that Shankar will come up with an extraordinary film in Enthiran 2.

If the speculated cast which involves Superstar Rajinikanth, Aishwarya Rai and Aamir Khan becomes true, then Enthiran 2 might well become the biggest Indian film ever in terms of anticipation and box office collections.



Tagged under
Aishwarya rai
Rajanikant
Movies
Related items
Team Kanasu Kannu Teredaga initiates "Nanna Kanasu Swaccha Mangaluru"
Aishwarya's Jazbaa showcased at the 68th Cannes Film Festival
Jyothika to make a come back in Tamil movie
Crazy star to shake a leg with Baby doll!!