National Cinema Was Born In Chennai, Not In Mumbai Nor Kolkata: Kamal Haasan
Published in

Entertainment
Comments::DISQUS_COMMENTS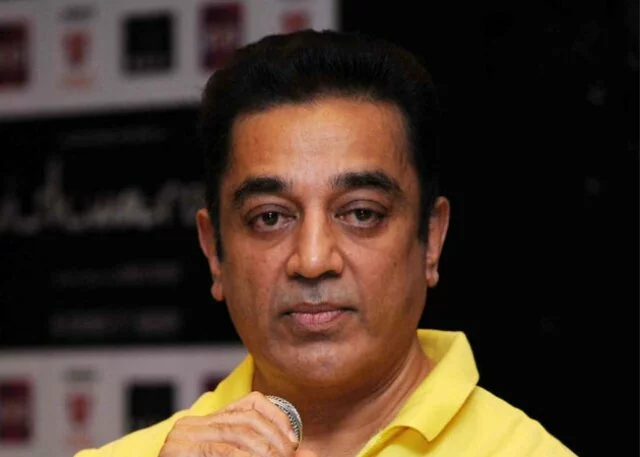 Expressing his condolence to fans and family of legendary producer Daggubati Ramanaidu, Kamal Haasan spoke about the legacy the famed producer has left behind and his contribution to Indian cinema as a national producer. 

Interestingly Kamal also revealed that national cinema was born in South India especially in Chennai and not in Bollywood. He said, "the strongest point about South India, especially Chennai is that the national cinema sprang from here. It is not in the north that you found national cinema, not in Kolkata nor in Mumbai, but it is here." Kamal Haasan in the past, has always spoken about the quality of films made in South India and how it often goes unnoticed at a global stage. He has also mentioned that people should stop addressing Tamil films as Kollywood as movie buffs in the foreign countries might not recognize it.

It is to be noted that regional films made in India often gets recognized overseas only because of the star value if and when the movie has a big star associated to it. It is high time that quality movies made in regional language reaches wide range of audiences and considering all these films as Indian movies is the first step forward, according to the Ulaganayagan.

Meanwhile, Uttama Villain is expected to swoop into the big screens on April 2nd. Directed by Ramesh Aravind, the movie has legendary filmmakers K Viswanath and late K Balachander among others. The film's music will be taken care by Ghibran of Vaagai Sooda Vaa fame who will be seen working with Kamal Haasan for the first time.



Tagged under
National Cinema
Kamal Hassan
Tamil Movies
Related items
Bomb hurled outside multiplex showing 'Baahubali'
My Next Film Could Put Me In Jail: Kamal Haasan
Ram Charan Sweating It Out In Bangkok
Lingaa distributors get Rs. 10 cr.