A massive fire was reported on the sets of Shahrukh Khan's upcoming TV show
Published in

Entertainment
Comments::DISQUS_COMMENTS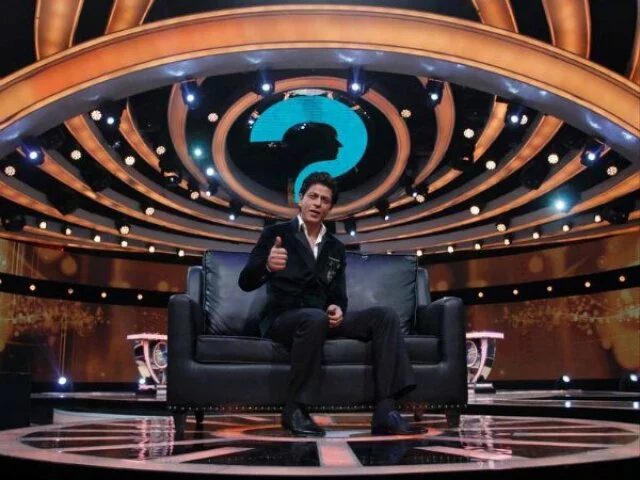 A massive fire was reported on the sets of Shahrukh Khan's upcoming TV show India Poochega Sabse Shaana Kaun. Shahrukh was on the sets shooting when a generator burst causing the fire but he is safe and unharmed. No casualties are reported.

RK Studios in Chembur, where the team of India Poochega Sabse Shaana Kaun has been shooting for the final episode, has caught fire.

"A generator burst leading to the fire. Panic hit the team and the set was vacated instantly. The incident happened at around 8pm today," source close to the show said.

Three fire engine vehicles were at the spot to put off the fire including a number of police vehicles to keep the situation under control.Officials claimed that the fire broke out because a generator caught fire and burst.

The sets were evacuated immediately after the initial burst and this resulted in no casualties from the incident. The shooting of the show has been halted for the time being. The damages done on Shahrukh's game show set is yet to be reported and depending on this the shooting of the show will resume.

Previously, the sets of Kapil Sharma's Comedy Nights With Kapil caught on fire due to a short circuit and the entire set was burned down to ashes, But how much of a damage is done on Shahrukh's game show set is yet to be known.
Related items
"An actor's son or daughter need not be actor" : Says SRK
Shahrukh Khan Suffers Serious Injury On The Sets Of Fan
It's Shah Rukh Khan Vs BJP MP Poonam Mahajan
SRK and Salman have no nominations this year inFilmfare!!