Sharan's 'Raja Rajendra' To Be Remade In Hindi And Tamil!
Published in

Entertainment
Comments::DISQUS_COMMENTS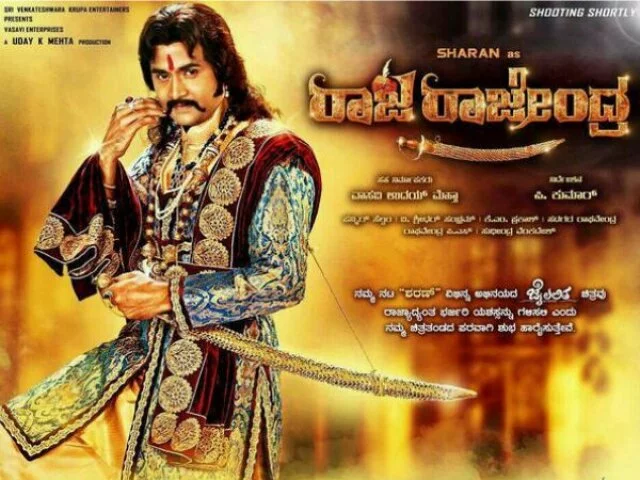 A pride moment to Kannadiga's and to all fans of Sharan. The actor-comedian has made the Kannada film industry to shine even more. His last release Raja Rajendra will now be remade in Hindi and Tamil. Interestingly, Raja Rajendra did not make much sound at Kannada box office.

According to the talks in Sandalwood, this horror-comedy movie was less impressive compared to Sharan's earlier movies like Rambo, Victory and Adyaksha. Raja Rajendra received mixed responses from both critics and audience. But, now Raja Rajendra is all set to be remade in Hindi and Tamil. If the reports are to be believed Sharan's movie has been eyed by the filmmakers from other industries.

Kollywood's popular director KS Ravikumar, who watched the movie has given a big thumbs up praising Sharan's acting. Impressed by the praises director P Kumar has decided to direct the same movie in Tamil. There is heard less updates about Raja Rajendra's remake in Hindi. But, it will be discussed very soon says the close sources of P Kumar. Raja Rajendra starred Ishita Dutta, Ravishankar, Vimala Raman and Sharan in the dual role.

Sharan was the main highlight of Raja Rajendra and as usual the actor was best at his performance. However, will P Kumar again rope Sharan to play the lead role in Hindi and Tamil remake of Raja Rajendra? Time has to answer...
Tagged under
Sharan
Rajarajendra
Kannada movies
Related items
Rana Vikrama v/s Trivikrama's (Son Of Satyamurthy)
After making a comeback to Sandalwood through Sweety Nanna Jodi, Radhika Kumarswamy will now be seen in Rudratandava
Upendra Injured On Uppi 2 Set
Is KFG Yash's next movie?