HD Kumara swamy's son to debut with Rs 60-crore Kannada film
Published in

Entertainment
Comments::DISQUS_COMMENTS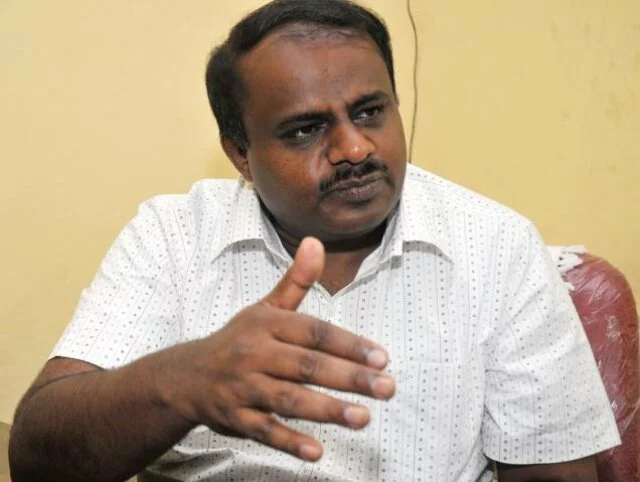 Bengaluru: Former Karnataka Chief Minister HD Kumaraswamy, according to reports, is launching his son Nikhil Gowda in a Rs.60-crore Kannada film. Apart from being the costliest ever film to be made in the South, this will also be a dream-launch of sorts for any new actor - given the fact that no other debutant in the South, including sons of superstars, has been launched with this high budgeted a film.

Kumaraswamy was a film producer before his political stint, and he had announced a few months back that his son Nikhil would be entering films with a home production. Once that bit of news was in the open, it has now been reported that Nikhil has been taking acting and dance lessons for his debut.

What comes across as a surprise for many is the amount of money that has been earmarked for the debut of Gowda - a whopping 60 crores. Kumaraswamy, meanwhile, is supposedly busy trying to zero in on a proper script for the film; and has been in talks with several well-known filmmakers because of that.







Tagged under
Kumara swamy
Debut
Kannada film
Related items
Yadyurappa & Kumarswami in trouble: Lokayukta files FIR
Vinay Rajkumar Donates 5 Lakhs For Nepal Relief Fund On His Birthday Today!
'Lucia': The First Kannada Movie Screened In Pakistan
Darshan's Son Vineeth Makes His Sandalwood Debut Through 'Airavata'