Shashi Kapoor to be conferred with Phalke Award
Published in

Entertainment
Comments::DISQUS_COMMENTS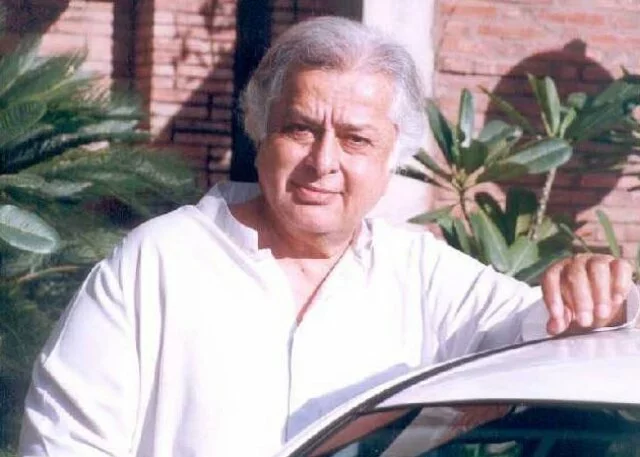 Mumbai: Veteran film actor and producer Shashi Kapoor has been named for the Dada Saheb Phalke Award, the highest honour in Indian cinema.

A five-member jury, consisting of eminent film personalities as members, unanimously recommended the 77-year-old's name for the prestigious award for the year 2014, said the Information and Broadcasting (I&B) Ministry here on Monday.

With this, he will be the third person in family to have received the award, after late Prithviraj and Raj Kapoor.

The award, to be conferred for his outstanding contribution to the growth and development of Indian cinema, consists of a Swarn Kamal (golden lotus), a cash prize of Rs 10 lakh and a shawl. 

First presented to actress Devika Rani in 1969, it was introduced by the government to commemorate Dadasaheb Phalke's contribution to Indian cinema. Phalke, regarded the 

"father of Indian cinema", had directed India's first full-length feature film, "Raja Harishchandra", in 1913. 

Actor Rishi Kapoor congratulated his uncle on Twitter. I&B Minister Arun Jaitley also congratulated Kapoor.

Born on March 18, 1938, Kapoor started acting at the age of four in plays directed and produced by his father Prithviraj Kapoor under the banner of Prithvi Theatres.

His best-known performances as child artiste were in films "Aag" (1948) and "Awaara" (1951), where he played younger versions of the character essayed by elder brother Raj Kapoor. Kapoor, who became very popular during the 60s, 70s and until the mid-80s, made his debut as a leading man in the 1961 film "Dharmputra", and went on to appear in more than 100 Hindi films.

He was one of India's first actors of his times to go international, starring in many British and American films. Kapoor also worked as assistant director in the 1950s, set up his own production house Film Valas In 1978, and produced critically acclaimed films like "Junoon" (1978), "Kalyug" (1981), "36 Chowringhee Lane" (1981), "Vijeta" (1982) and "Utsav" (1984). 

He received many awards including the National Film Awards thrice and the Padma Bhushan in 2011. He is known for his acclaimed performances in Merchant Ivory productions like "Heat and Dust" and "The Householder". He was married to actor Jennifer Kendal, with whom he co-starred in films like "Bombay Talkie" and "Junoon", until her death in 1984.


Tagged under
Shashi Kapoor
Phalke Award
Indian cinema
Related items
Veteran actor Shashi Kapoor conferred Dada Saheb Phalke award