Veteran Fight Master Nanjundi Nagaraj Passes Away
Published in

Entertainment
Comments::DISQUS_COMMENTS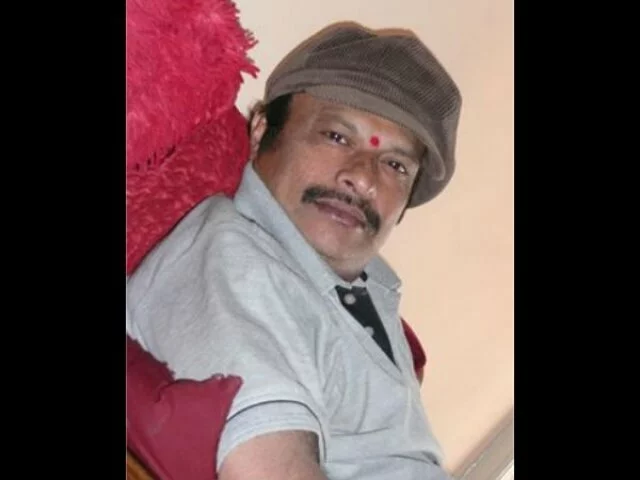 Veteran fight master of Kannada film industry Nanjundi Nagaraj passes away. The director has took his last breath at his residence in Arkere, in Bengaluru. According to the reports, Nanjundi Nagaraj(56) has died due to sudden heart attack at 1.30 am in the midnight. 

Nanjundi started his career as a fighter but became popular as he played the dupe artist for renowned actors like Dr. Rajkumar, Rajinikanth, Vishnuvardhan and also for many more heros'. 

The dupe artist cum fight master also also garnered huge appreciations from Dr. Rajkumar and Vishnuvardhan for his stunts and fighting skills performed in their movies. Raghavendra Rajkumar's 'Nanjundi Kalyana' bought hige success for Nagaraj. Thus, from this movie he got the name 'Nangudi'. Nanjundi Nagaraj has acted in nearly 350 and more movies as a stunt master/dupe artist. 

It is not only this, Nanjundi Nagaraj has also acted in Shivarajkumar's films as dupe artist and has been received good rewards. Nangundi Nagaraj is just not popular in Kannada film industry, but he has directed Tamil and Telugu movies. Interestingly, Nanjundi Nagaraj has worked in Bollywood and Hollywood movies as stunt choreographer. 

Nanjundi Nagaraj has worked with Bollywood actors like Dharmendra, Amitabh Bachchan, Shashi Kapoor and  many more. 

Let his soul rest in peace. His death will be yet another loss for Kannada film industry. Our condolence to Nanjundi Nagaraj's family.
Tagged under
Fight
Stunt
Kannada film
Action
Related items
Nine people injured as two gangs fight during GP election victory celebration
Vendetta over beach attack incident: two arrested
Two groups fight in the beach, three injured
Vinay Rajkumar Donates 5 Lakhs For Nepal Relief Fund On His Birthday Today!