Pawan Kalyan Turned Troublesome: Trivikram
Published in

Entertainment
Comments::DISQUS_COMMENTS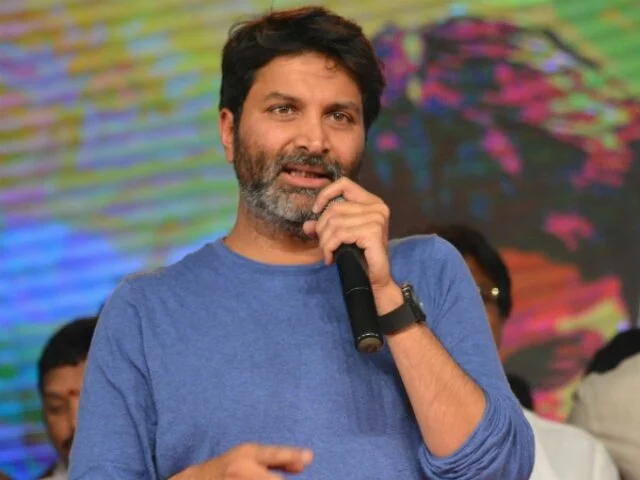 Even if Pawan Kalyan chose to skip Mega functions, his fans make sure that his presence is always felt in a bigger way with their chanting. This has become the usual in all the mega audio functions. The guests, who are attending the launch are also coming prepared to say something about Pawan Kalyan though it is totally out of context. But Trivikram tried to ignore the chanting and continue with his speech at Son Of Satyamurthy audio success meet. However, Pawan Kalyan fans did not allow him to skip. Reacting to fans call, "I have always referred Pawan Kalyan as my dear friend but he has been turning out to be troublesome these days."Trivikram said in a funnier tone.

He assured Pawan fans that he will convey their love to Pawan Kalyan and summed up his speech. Nevertheless, Allu Arjun took over the mike and asked Trivikram to speak more about Pawan Kalyan. This has landed up Trivikram in real trouble and he had to talk something about Pawan. Trivikram went on to speak high about Pawan's leadership qualities and this has truly made the crowd go crazy. But there are also people who are unhappy about the happenings at the event. 'Why do they have to talk about Pawan Kalyan without any context, just to gets claps and whistles from his fans?' is their concern.
Tagged under
Pawan Kalyan
Telugu
Movies
Related items
Team Kanasu Kannu Teredaga initiates "Nanna Kanasu Swaccha Mangaluru"
Jyothika to make a come back in Tamil movie
Crazy star to shake a leg with Baby doll!!
Crazy Star Ravichandran Is A Radio Jockey!