Who is Sunny Leone? Asks bomb shell Rakhi Sawant
Published in

Entertainment
Comments::DISQUS_COMMENTS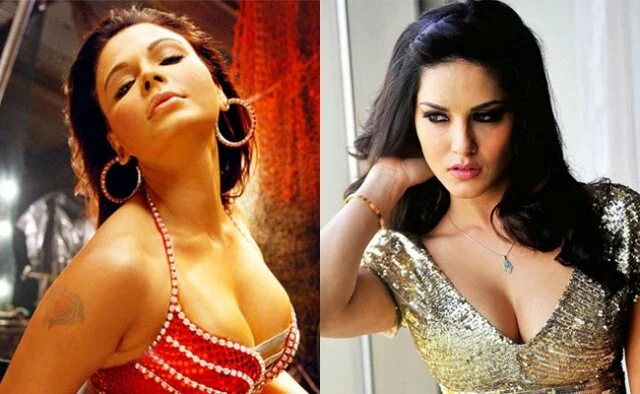 And she has done it again! Rakhi Sawant is known for her unintentionally hilarious and ridiculous statements. This time Rakhi got angry when the reporters compared her with Sunny Leone. How dare they?

Rakhi detests any comparison with the adult film star-turned-Bollywood actress and says she should instead be compared to the likes of international icons Jennifer Lopez and Madonna.

At the shooting of a video album, Rakhi hit back at a mediaperson who asked her if her comeback song will give tough competition to Sunny who has been making waves in B-Town.

To that Rakhi said: "Please don't compare me with Sunny Leone because I have achieved (my popularity) by dancing, performing, doing reality shows and also by winning hearts of the audiences. I never did any adult film or anything else to achieve this. I hope you all understand."

She was also clear about whom she wants to be compared with.

"I am glamorous and very much upfront. I think you can compare me with Jennifer Lopez, Madonna," said the item girl-actress who has grooved to songs like "Pardesia" and "Dekhta hai tu kya".

 
Check out the video and please note the way she pronounces Jennifer Lopez and yes how can you miss, "I am a glamorous" bit.












Tagged under
Sunny Leone
Rakhi Sawant
Madonna
Related items
Want to work with bollywood A listers: Sunny Leone
Hindu Janajagruti Samiti wants Sunny Leone deported
Crazy star to shake a leg with Baby doll!!
Don't compare me with Aishwarya in 'Dhol Baaje' song: Sunny