Karthik Gowda-Maithriya love saga soon to hit the celluloid
Published in

Entertainment
Comments::DISQUS_COMMENTS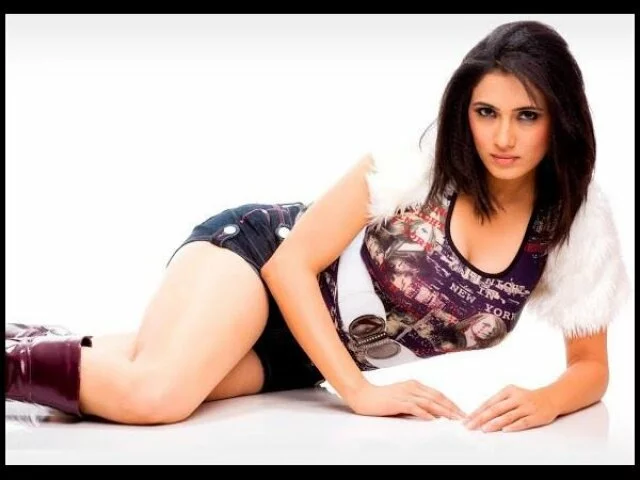 Bengaluru: It seems fresh trouble is brewing for Karthik Gowda, son of Union Minister for Law and Justice D.V. Sadananda Gowda, who has been accused of rape and cheating by Kannada actress Maithriya Gowda. 

Maithriya is now planning to portray her alleged love saga through a movie. She plans to act in the film, Akshathe, to chronicle her troubles that could also land her in a soup. 

Meanwhile, her complaint against Karthik is still being probed by the Bengaluru police. 

Maithriya had claimed that Karthik she and had wed in an 'unofficial ceremony' earlier last year after a whirlwind romance. 

In Akshathe, Maithriya will share the screen space with lesser known actors such as Raaj and Karthik Shetty.

Incidentally, there is a character in the movie named Karthik whom she dates but is stopped from marrying him in the climax. 

It is not clear whether the movie will be declared as a work of fiction or based on true life incidents. 

As the movie is yet to go on the floors, the Karnataka Film Chambers of Commerce (KFCC), the apex body of the film industry in the state, is monitoring the developments. 'We are told that the shooting for the movie will commence on April 23.

We have sought clarifications from the makers of the movie. In case, the plot is indeed based on the life of Maithriya Gowda, then they cannot make direct references to any living people in the movie without obtaining their consent,' said sources in the Karnataka Film Chambers of Commerce. 

It is a very tricky situation for the Gowda family as the police have not yet filed the chargesheet. 'There are various options before them. 

'They can seek an injunction from the court refraining the producers from going ahead with the project if it depicts their life,' said R. Nath, an advocate with the Karnataka High Court. Sources in the Kannada film industry contended that the movie project could be another pressure tactic of the actress. 

When Prime Minister Narendra Modi was in Bengaluru to attend the BJP's national executive meeting, Maithriya had created a ruckus by trying to gatecrash it. The police had to call women constables to evict her from the premises.




Tagged under
karthik gowda
Maithriya
love saga
Related items
Sigh of relief for Sadananda Gowda's family as court declares marriage of Karthik-Maithriya invalid