Aamir Khan to take 'Mumkin Hai', a special segment of 'Satyamev Jayate', to Delhi
Published in

Entertainment
Comments::DISQUS_COMMENTS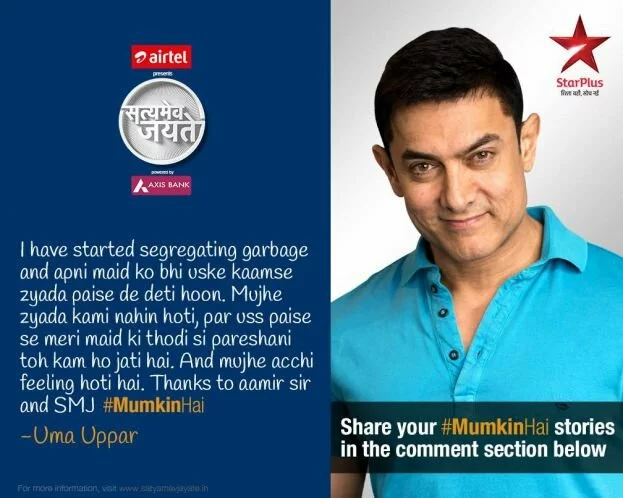 New Delhi: After travelling to Chandigarh and Jaipur, 'Mumkin Hai', a special segment of the third season of superstar Aamir Khan's show 'Satyamev Jayate', is coming to the capital.
'Mumkin Hai', an hour-long segment, has a live audience chat after each episode of the social issue-based 'Satyamev Jayate'.
Through 'Mumkin Hai', viewers can connect to Aamir on a number and talk to him for an hour from anywhere in India.
The segment, aired on Star Network, will be held in different cities where the live audience will gather to talk about their thoughts post each episode.
The city conversation started from Chandigarh and went to Jaipur for the first episode. For the new episodes, Aamir will be here and will also travel to Bhopal, Pune and Kanpur to get varied views of people on a particular topic or issue.
"Aamir is doing this week's episode live from Delhi. Aamir has been saying that this is his favourite episode," a spokesperson of 'Satyamev Jayate", said in a statement.