We need to live Kannada everyday
Written by Dimpitha

Published in

People
Comments::DISQUS_COMMENTS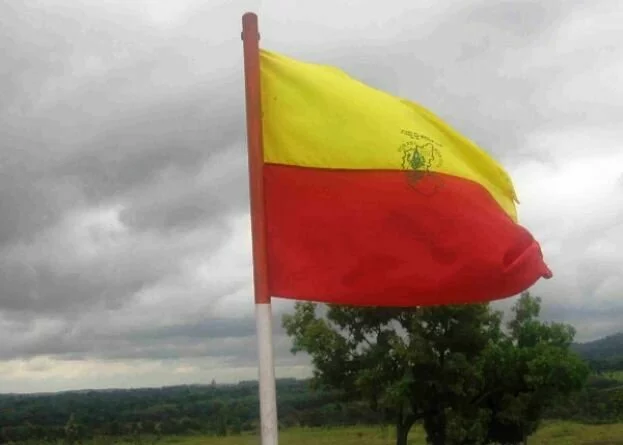 Once again November 1 has arrived, the day when our state was formed, the day when all Kannada speaking people were brought together. But in a situation where Kannada losing its battle for survival slowly, we Kannadiga's need to rethink the importance of maintaining a language which is holding the people of the state together.
Going back to the history about the formation of Karnataka is very important to take the legacy of our state forward. Our future is depends on the firm foundation of our past. So when we learn about the history of our state we automatically feel proud about it and it will further motivate us to save Kannad and Karnataka.
After India became republic in 1950 the task of uniting regions under one roof on the basis of their language was taken. According to which in 1956 November 1 Kannada speaking regions were brought under Mysore. But as the people of north Karnataka opposed the name `Mysore' in 1973 the state was renamed as Karnataka.
Today Kannada language is being neglected by Kannadigas themselves. Attraction towards English and the nature of Kannada speaking people to copy other languages is killing Kannada. Unlike in Tamilnadu, Kerala or Andhra pradesh where people prefer to speak their mother tongue no matter which language the person they are conversing with speak, Kannadigas quickly respond in the language of the man before them. This habit of Kannadigas is the main danger to the language. For an example, in Bengaluru there are Telugu, Tamil speaking people who have came here for work and settled down. Even after so many years some of them don't know Kannada. But whichever place you go in Bengaluru everybody knows Telugu and Tamil. This is the difference between us and the other states.
Young generation has totally disconnected itself from Kannada. Everybody want their children to study in English medium school and the worst part is they even want their children to speak in English rather than Kannada at home and in public places. Ask a child about particular Kannada word and the answer will be in negative.
Kannada language is not getting encouragement as much it needs. The protests, movements to save Kannada have proved futile as it has lost its direction. One day celebration of Kannada Rajyotsava is a mockery. We need to live Kannada everyday. It is not a daily activity but it should be a part of our life.
Last modified onSaturday, 01 November 2014 16:25