Cancer kills: A little concern about health can keep this deadly disease at bay
Written by Sushmith

Published in

People
Comments::DISQUS_COMMENTS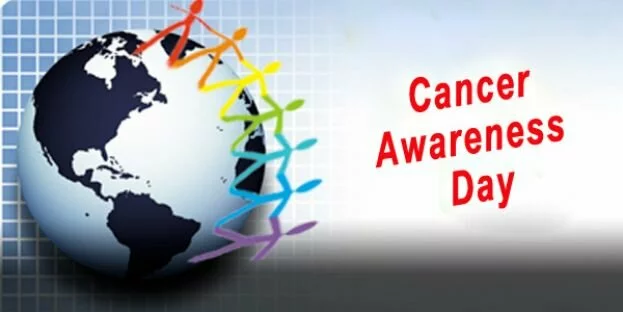 Cancer is the second most dangerous disease in the world. The number of people dying from cancer is increasing every year. As per records approximately 15 million people are suffering from cancer and 8 million people have lost their lives.
Each and every part of human body is prone to cancer. Throat, lungs, mouth, breast, uterus, reproductive system are most vulnerable to cancer. Especially woman suffer from breast, uterus and cervical cancer while the danger of getting mouth, lungs, liver and throat cancer is more in men.
The cancer is a curable disease when it is diagnosed in the primary stage. In developed countries cancer is cured even after second stage. But in countries like India due to lack of knowledge and lack of basic facilities people often consult doctors when the disease has reached third or fourth stage. Hence to create awareness among the people about the cancer November 7 has been witnessed as Cancer Awareness Day.
In India more than 10 lakh people are diagnosed with cancer every year. India is in the 5th spot in world cancer list. 90% of the cancer in India is due to the consumption of tobacco. Chewing and smoking tobacco products is the most common reason from throat, lungs and mouth cancer.  Consumption of alcohol is also a reason for liver and pancreas cancer.
Even after taking steps to make people aware of the health problems caused by consuming tobacco people pledge their lives for the sheer enjoyment or excitement of some hours. Financially unsound people are more affected by the disease as they often take their health for granted.
A little bit concern about our health can keep cancer at bay. All we need to do is abstain tobacco products, maintain a healthy life style and consult the doctor whenever small doubt comes in the mind.
Let's take this opportunity to make India a cancer free country. It is possible only if we join hands together to banish this deadly disease.
Tagged under
Cancer Awareness Day
World
Related items
Hindu religion has solution to all problems in world: Amit Shah
Saudi Arabia to build world's largest hotel in Mecca
Nobody in the world is a born terrorist: Soofi M.K Chishti
BJP becomes largest political party in the world