`Govinda Teertha' cleanliness drive on December 22
Written by Dimpitha

Published in

People
Comments::DISQUS_COMMENTS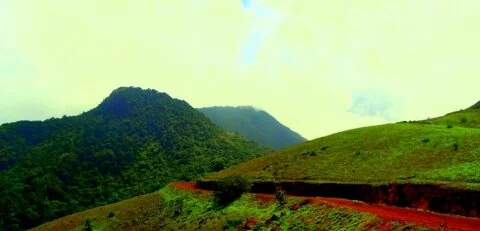 Udupi: Cleanliness drive has been organised in Govinda Teertha in Belkal near Jadkal in Kundapur taluk on Monday December 22 as a part of `save Kodachadri, save Souparnika' campaign by Kodachadri parisara samrakshana trust. Various organisations have extended their support to the campaign which will be headed by Kemaru Isha Vittala Swamiji.

About Govinda Teertha:
Govinda teertha has been considered as the holiest of all 64 teerthas in Western ghats. But due to increasing travellers, this holy water source is getting polluted. Plastics, bottles and other wastes thrown by people coming to this place have spoilt the beauty and the serenity of this region. Kemaru Shree has organised a campaign to clean Govinda Teertha on December 22 to make this holy place regain its purity and popularity.

Holy bath:

Hundreds of people from surrounding places will come to Govinda Teertha on December 22 as it is Ellamavasye on that day. It is a sacred day for Hindus and taking a dip in Govinda Teertha on that day is considered as good for health. So it is a good opportunity for the people to join hands with the organizers in this noble task.

"Plastic free Kodachadri is our goal"-Kemaru Shree

"Kodachadri is home for hundreds of endangered animals and birds. Pure fresh air and hundreds of ayurvedic medicinal plants and trees are grown in this region. But in recent days plastic and other wastes are posing danger to the quality of Kodachadri. To avoid this initiative has been started by cleaning Govinda Teertha. We request all nature loving people to participate in this drive and make this campaign a model for others to clean water sources".


Last modified onFriday, 19 December 2014 10:31
Tagged under
Udupi
`Govinda Teertha'
Kodachadri
Related items
Crooks who were trying to sell Pistol are trapped by cops.
Soubaghya Sanjeevini janti Bhadyata Gumpu inaugurated
Murderer of parents gets life imprisonment
Tight security at Udupi in the wake of Hindu Samajotsav