Makara Sankramana- A day to strengthen our relationships
Written by Sushmith

Published in

People
Comments::DISQUS_COMMENTS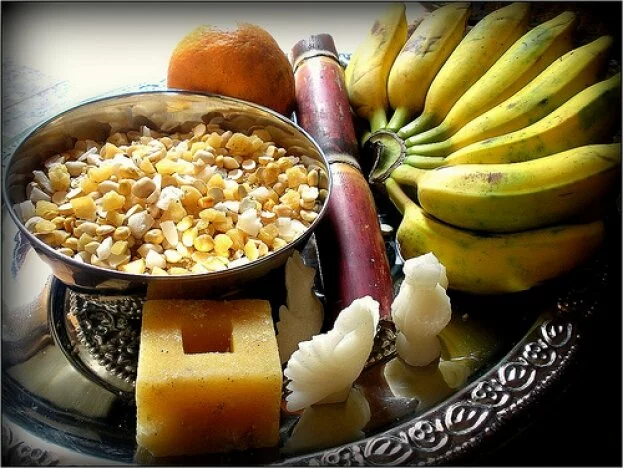 Spiritually speaking, Makara Sankranti is a day when the Chaitanya or the divine consciousness is said to be very high in the environment throughout the day.  Hence, there is a feel good factor prevails in the environment.

Makara Sankranti falls on January 14 every year unlike other Hindu festivals of which the schedules differs every year. The importance of this day is to bring the people closer to eachother. People distribute sweets especially Jaggery on this day. Jaggery and sweets made from sesame seeds are very important to celebrate Makara Sankranti in religious way.

Using sesame seeds for sweets on Makara Sankranti has scientific basis. This festival falls on winter. According to Ayurveda eating sesame in winter has many health benefits. Spiritually, sesame seeds and sesame oil have the ability to absorb and emit Sattva frequencies more than any other oil. Hence, during Makar Sankranti, sesame seeds are favorable for good sadhana (religious practice) to happen. By consuming sesame seed sweets, inner purification happens which helps improve one's sadhana. By distributing these sweets to each other, there is an exchange of saatvikta (feel of goodness) which helps increase everyone's saatvikta.

One the day of Makara Sankranti, houses are decorated with flowers and mango leaves. Mango and jack fruit leaves are the most important part of many rituals of Hindu religion. The deity of the house is worshipped by the chief of the house. Sweets including Jaggery and sesame and fruits are placed in front of the God. It is believed that by doing so the satvika tatva of God enters into these foods.

People go to temples and pays obeisance to God. Shabarimale temple in Kerala is the one place where the day of Makara Sankramana has its own importance. On that day ` Makara Jyothi' (light) appears in the dark sky in the east. Lakhs of devotees throng to the temple to witness the miracle of the nature.

As said before Makara Sankranti is the day to strengthen our relationships. This noble thought of elders will only be fulfilled when the festival is celebrated in religious way.


Tagged under
Makara Sankramana
Relationship
sesame
Related items
Kerekad suicide case: Illicit relationship with sister in law costed lives
Tennis star Leander Paes files complaint against cricketer Atul Sharma