Who will rule Delhi?
Written by Sushmith

Published in

People
Comments::DISQUS_COMMENTS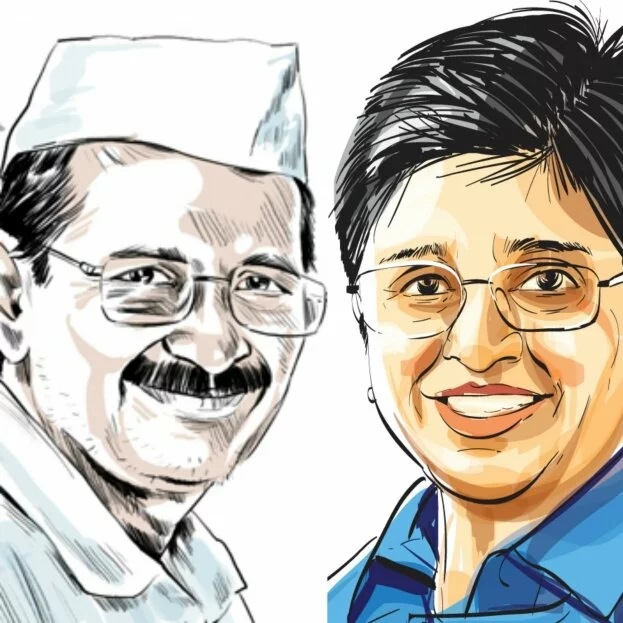 The temperature is soaring in Delhi as the reverse countdown has begun for the voting. Opinion polls have showed equal chances for BJP and AAP to win in this contest. But as the D day is nearing nobody is very confident about their claim.

For PM Narendra Modi and BJP President Amit Shah it is an election of prestige. If the party loses, it is almost clear that Modi wave has lost its momentum and there is no Amit Shah magic at all. AAP loss means end of the party and the political carrier of Aravind Kejrival.

So far the surveys have showed that there are fifty fifty chances for both the parties to win the contest where Congress will remain as merely a spectator. But as the state is going for voting tomorrow (Saturday February 7) the entire nation will come to a halt with curiosity.

In the  middle of January when retired police officer Kiran Bedi joined  BJP and was named as the chief minister candidate everybody was convinced that the Narendra Modi-Kiran Bedi combine would sweep the election, punters bet heavily on the BJP winning 40-41 seats. But on the eve of the election, bookies have reversed the odds, putting the AAP ahead, giving it 35-36 seats against 30-31 to the BJP, triggering panic among those who had put their money on saffron.

Those who follow elections closely, believe that bookies generally get the trend right. The last time they read an election wrong was in 2012, when the Akali Dal won the assembly polls in Punjab in spite of opinion polls and bookies predicting a rout.

If this trend continues in this election too then Kejrival has to think about his future planning.  Junta Janrdhan is in a state of confusion. He loves Aravind Kejrival but at the same time he needs BJP as the ruling party and since this is not possible unless something miracle happens people have to choose either of the two.

BJP workers after opinion polls have jumped to the field and worked hard to bring their party back on the track. AAP team also worked relentlessly to pull the crowd for Kejrival rallies. But huge crowd doesn't mean sure shot victory. Similarly Modi mania still exists in people and when they reach to press that blue button inside the polling booth, the last minute thought will decide who will rule the capital of the country.
Related items
Mr. Rajesh Kumar unanimously re-elected as President of KWAR.
Kejriwal ruined our family, careers, says AAP official's wife
Lotus flourishes in Kariyakallu
Celebration galore as GP election results announced