Defending World cup 2015: Sunday match is crucial
Written by Sushmith

Published in

People
Comments::DISQUS_COMMENTS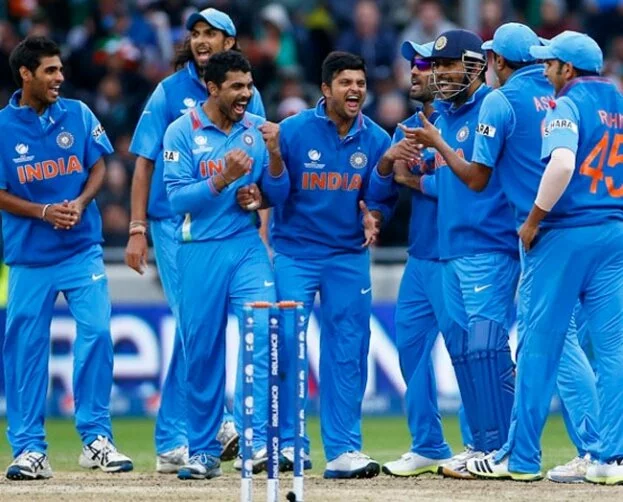 "You can never underestimate India. They have not had a great summer in Australia so far, but come to the World Cup, I think they will probably be a different proposition," said Greg Chappel, former coach of team India in a statement. Cricket fans of India hope these words from Chappel become real.

Shikhar Dhawan, Rohit Sharma, Ajinkya Rahane, Virat Kohli, Suresh Raina, Mahendra Singh Dhoni, Raveendra Jadeja, Ambatti Rayudu, team India probably has the best batting line which has the capacity to make or chase any total that will be set by the oppositions. Having said that, the performance of team India in Australia with the same team was a total contradictory. Team India miserably lost series to the hosts in Australia.

The practice match played against the Aussies was also a disaster. A proper tour of Australia before a World Cup in the same country. What more could the most powerful cricket board have done to get its players acclimatised to conditions before a world tournament.  There was even a one-day triangular series involving England. Sure India might have benifitted from this tourney. After spending three months in Australia, they are now familiar with the pitch and the weather conditions. But the team suffred in other important aspects. Injuries, loss of form, uncertainty around the combination, uncertainty around batting positions, what else need to spoil a game.

If this was not enough , team India will be welcomed by its traditional rival Pakistan as its first opponent in the World Cup. Pakistan is a though rival considering the emotions of the people of both the countries. India needs to be hundred plus percent positive when they play against Pakistan on Sunday.

A win against Pakistan will left the morale of the team hundred times more than winning against any other team.

The biggest drawback of Indian team is its bowlers. Bhuvaneshwar Kumar and Mohammed Shami will lead the seam attack and the spin department will be lead by Ashwin. Umesh Yadav, Mohit Sharma, Akshar Patel, Stuart Binny needs to deliver to retain the world cup. The worrisome factor is the lead pacer Bhuvaneshwar Kumar is not in his greatest of forms. Mohammed Shami also has lost his accuracy.

Since we are the defending champions India needs to shed their blood on the ground to emerge victorious this time. Sunday match will have a great impact on the performance of team India in the tournament. So let's hope we will have a winning start to this world cup.


Last modified onThursday, 12 February 2015 13:46