Late. Venkat Rao- Man who lived Yakshagana
Written by Sushmith

Published in

People
Comments::DISQUS_COMMENTS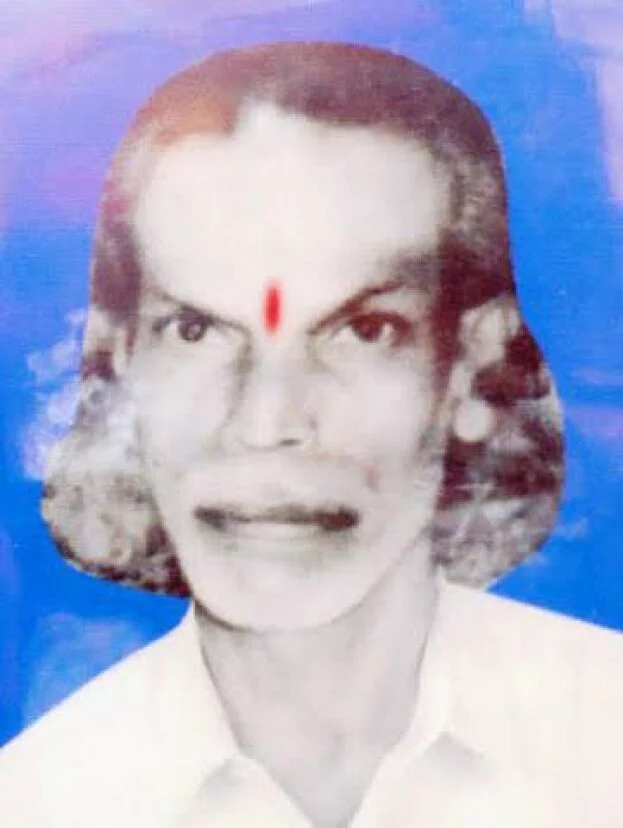 He never purchased a site for his name instead he chose to create a Yakshagana Mela ( A group of artists playing traditional play of coastal region) and taught the art of enacting mythological characters in front of the people. He created number of renowned artists. His disciples are still guiding the field of Yakshagana.  

Venkat Rao is the name which stands tall in the field of Yakshagana. Especially in characters like Mahishasura, Arjuna, Koti, Budhyanta etc. Venkat Rao has left his mark. Be it negative role or a comic one Venkat Rao was the master of all emotions. He is a legend who dedicated his life towards Yakshagana.

Early life:

Born as the fourth child of famous Tenku tittu (Northern region of coastal Karnataka)  Bhagavata (style of singing in Yakshagana)

Narayana Shyanbhog and Kamalamma in 1934 Venkat Rao studied till 7th standard. As Yakshagana was running in his blood Venkat Rao soon joined Saukuru Mela.  In 1961 he along with his brother started his own Kukkundur Shri Durgaparameshwari Yakshagana Mela. Venkat Rao played the main character in his team for two years.

Later he joined Perdur Mela, famous in Badaga tittu (South region). He created successful Kannada Yakshagana ` Koti Chennaya' with the help of Nagara Jagannath Shetty and Mahabala Shetty.

After retirement from active Yakshagana Venkat Rao started Yakshagana Nataka Sabha Sangha in Kukkundoor in 1970.

His disciple Sheen Moily founded Shri Durga Makkla Mela in 1980. Children of Venkat Rao are also amateur artists. His brother's son Umesh Rao is an award winning artist.

To commemorate the immense effort of late Venkat Rao, artists who have distinguished in their art form are honoured with late. Venkat Rao award. This time Ranjala Ramakrishna Rao of Kateel mela has been selected for the prestigious award.

The award will be given in the presence of Swamiji of Moodabidre Jain mutt at Kukkundoor Shri Durgaparameshwari temple on February 21 at 8pm. On this occasion Mahisha Mardini, Vaalimoksha (Kannada) and Amara Shilpi Shambhu Kalkuda (Tulu) Yakshaganas will be played.

 

 

Tagged under
Late Venkat Rao
Yakshagana
Award
Related items
Yakshalahari: Achievers felicitated
Public Awareness and Yakshagana Program
"Yakshaayana" inaugurated by Dr. M Mohan Alva
Yakshayana program in Beluvayi