KN Tailor-The man who once ruled Tulu films, needs help
Written by Sushmith

Published in

People
Comments::DISQUS_COMMENTS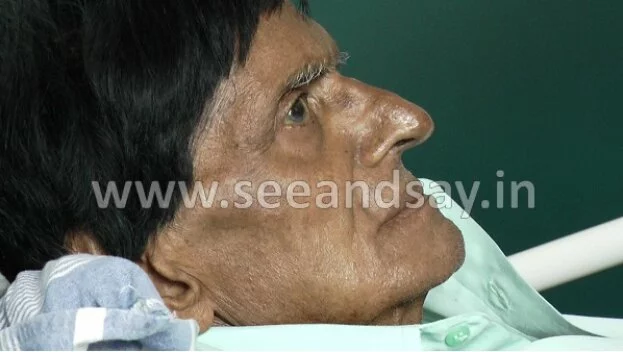 Mangaluru: Actor, Director and producer of number of Tulu movies who once ruled the Tulu silver screen Mr. KN Tailor is today lying on the bed of a hospital in the city due to kidney and lungs problems.

KN Tailor founded Shri Ganesh Nataka Sabha in 1985 and produced many dramas. Some of his successful dramas include `Tammale Arvattana Kola', `Er Maltina Tappu' etc. He had produced more than 20 dramas directed and acted in it. He is the man who took Tulu dramas out of the state as well as to Mumbai.

After tasting success in Drama field KN Tailor slowly stepped into Tulu film industry and emerged as a successful actor, director and producer. His first Tulu movie as Hero was `Daareda Bodedi'. This was the second movie released in Tulu language. The success story of Tailor continued through some of his best films like `Pagetha Puge, Bisathi Babu, Kasdaye Kandani, Yan Sanyasi Aape, Saaviradorthi Saavitri. He introduced Jayamala ( a big name in Sandalwood today) to the silver screen.

The man who ruled Tulu film industry in 70s is now staring at the empty walls of the hospital. Tulu film industry always stood behind the man who gave this field a glorious era.

District in charge minister Ramanath Rai visited the hospital recently and ensured that he will sanction Rs. 50,000 from the government towards his treatment. State health minster UT Khader also extended his help to the veteran actor. MLA Moidin Bava along with MLC Ivan D'Souza visited Tailor and handed over a cheque of Rs. 2 lakh sanctioned from the Chief minister's fund. Jayamala who is a MLC today took some time to visit KN Tailor.

KN Tailor paved the path for Tulu film industry to flourish. All he got in his long film journey was name and fame, accolades from admirers, money never mattered to him during his peak years.

But now when he is lying on the hospital bed money is the one thing which matters the most. He needs to undergo dialysis everyday. To add to that he is also suffering from lungs problem. The cost of his treatment is increasing day by day.

Kind hearted donors, his admirers and the many dignitaries of the society are helping KN Tailor as much as they can. May he recover from his health issues and live a long life.

 


Tagged under
KN Tailor
Tulu film industry
Hospital
Related items
Eight people hospitalized for dengue
Lack of fund, new government hospital building work stalled
Karkala taluk hospital need quick surgery
Junk food ban in hospitals on way