Bisu festival in the verge of extinction
Written by Sushmith

Published in

People
Comments::DISQUS_COMMENTS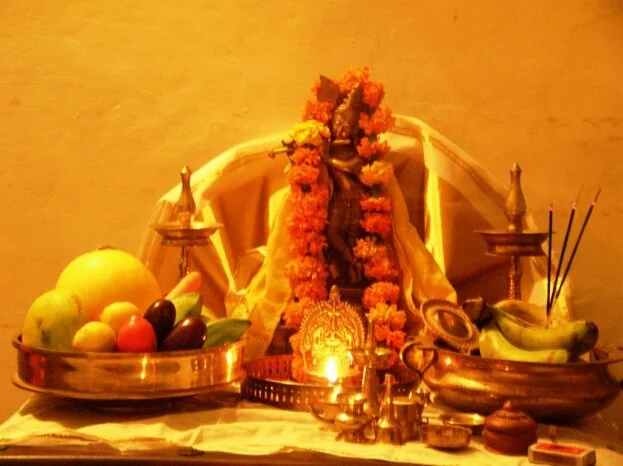 Vishu festival is celebrated in South India particularly in Kerala and coastal Karnataka to mark the New Year. In South Kanara it is called as Bisu. It generally falls on April 14-15.

As it is New Year for Keralites and coastal Karnataka people many programs and rituals are held in temples. But largely speaking Bisu is not a religious program it is more about celebrating the arrival of New Year.

In modern India after the advent of British we have whole heartedly accepted January 1 as New Year. But our ancestors used to calculate the months as per the movement of the sun from one zodiac to another. Bisu is celebrated when Sun enters the zodiac Mesha Raashi (Aries). Aries is the first zodiac sign, hence as per Indian tradition and beliefs, April 14 marks the beginning of New Year. But today as we follow Gregorian calendar it looks a little odd to celebrate New Year in the middle of a month.

Today Bisu is celebrated merely as a day for cooking various dishes of coastal Karnataka (Tulunad). Many programs are organized in the district to celebrate Bisu festival but the theme is the same, tasting all the traditional dishes of Tulunad.

Bisu is celebrated in various parts of India in various ways. In Punjab it is called as Baisakhi, in Assam it is Bihu and in Tamilnadu it is called as Puthandu. In Kerala it is Vishu.

In Karnataka people from upper caste celebrate Bisu in the name of `Yugadi' one month before Bisu. In this way one celebration of which the intension is same is celebrated in hundreds of ways.

Government has announced one day holiday for Bisu festival. But to carry forward Hindu New Year to the next generation we need to do more than just sitting at home and enjoying the holiday.


Tagged under
Bisu festival
Mesha raashi
April
Related items
Micromax Canvas Spark with Android Lollipop set to launch on April 21
Bisu festival and Bunts day celebrated by Buntara Sangha Mumbai
Farmers to hold `Vidhana Soudha Chalo' on April 28
Autocross 15 and Auto expo on 4th & 5th of April in Moodabidri